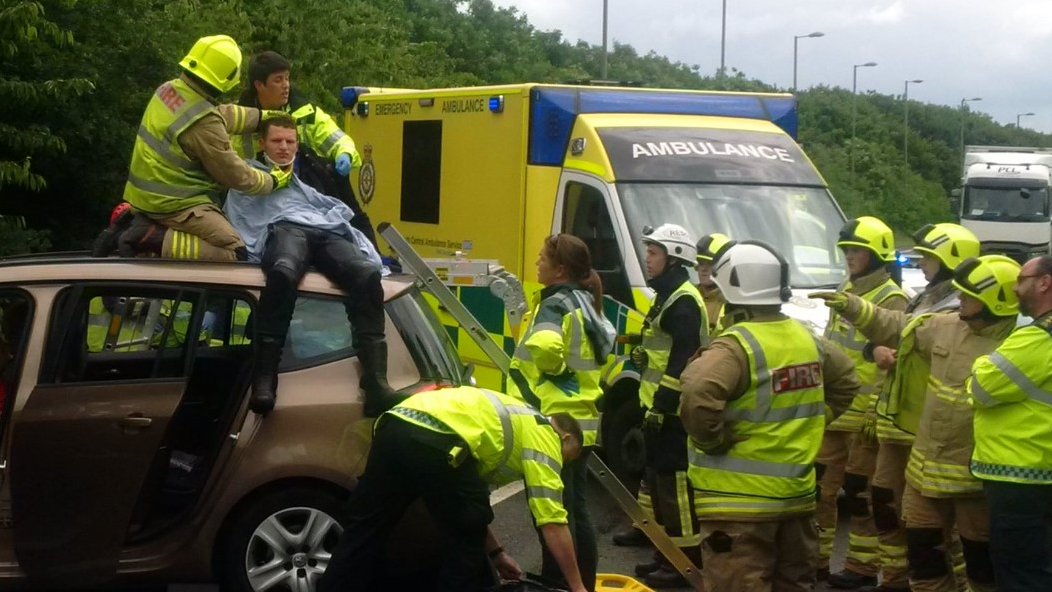 A crash in which a biker ended up on the roof of a car has been described as "extraordinary" by fire crews.
It is thought the motorcyclist was filtering past queuing traffic when the crash happened on the A41 near Bicester, Oxfordshire.
Station Manager Mick Clarke said he "somersaulted up and over the car, landing in a seated position on the roof".
He was taken to hospital but is not believed to have been injured.
"This was one of the most extraordinary incidents I have seen in my 20 years of service," Mr Clarke, of Oxfordshire Fire and Rescue Service, said.
He added the fact the biker was wearing the "correct protective equipment" had "no doubt saved him from serious injury".
Let's block ads! (Why?)
Source:: BBC world news feed