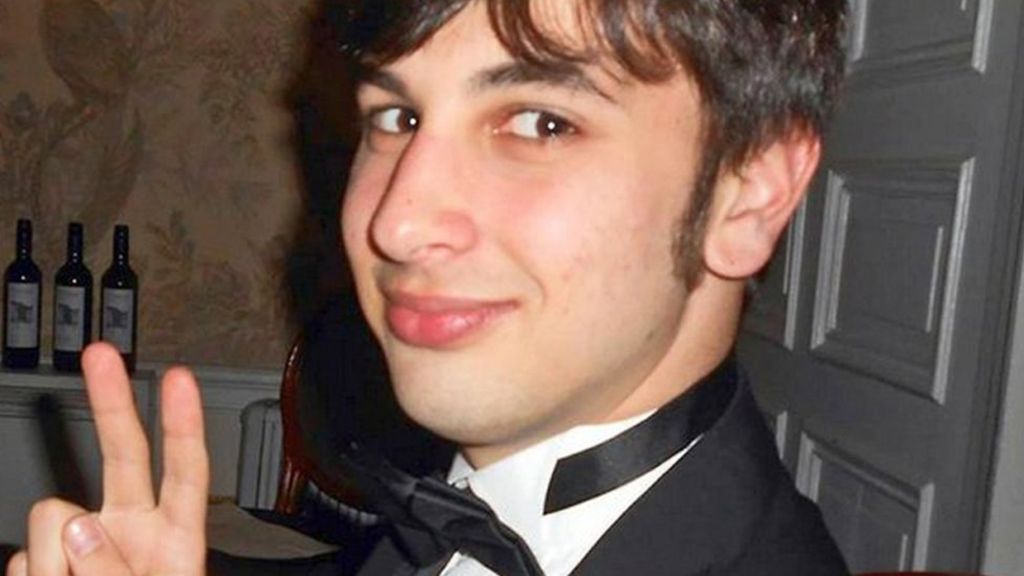 A Conservative activist killed by a train had previously tried to end his life on three separate occasions, an inquest has heard.
Elliott Johnson, 21, of London, died in Sandy last September. He left a letter claiming he had been bullied.
Coroner Tom Osborne told the inquest in Bedfordshire "he would not investigate the underlying circumstances that led to his death".
The inquest heard Mr Johnson died of severe traumatic injuries to the head.
Who was the activist Elliott Johnson?
Mr Osborne said: "There is no prosecution, no defence. We are not here to apportion blame.
"If I am to consider a possible conclusion of suicide I have to hear the evidence that not only did Elliott take his own life but that he intended to do so.
"I do not have to consider all the reasons why he took his own life.
"It is beyond the scope of this inquiry to consider the reasons for his redundancy, any allegations of bullying, any relationship breakdown, his history of past attempts at suicide and self harm, the support given by the Conservative Party and any behaviour within the Conservative party and some of its affiliates or members."
At the time of his death Mr Johnson was a small amount over the drink drive limit, the hearing was told.
The coroner also heard that on three previous occasions, in 2011, Mr Johnson had apparently attempted suicide. He was treated by mental health services and his GP.
The hearing continues.
Let's block ads! (Why?)
Source:: BBC world news feed