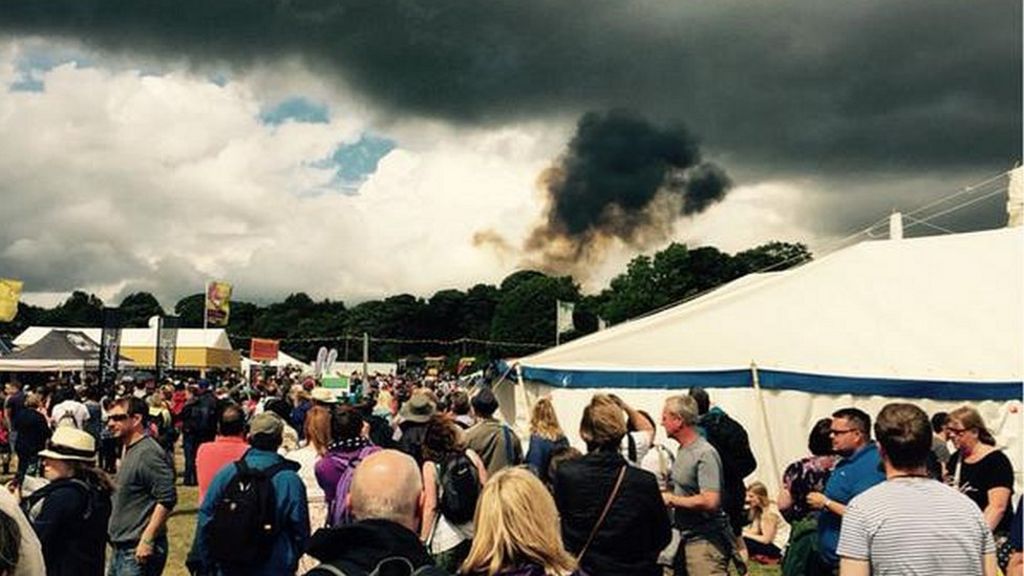 A pilot who died at an air display lacked experience on a certain type of jet aircraft, a report has concluded.
Kevin Whyman, 39, was killed when his Folland Gnat aircraft crashed during a CarFest festival in Cheshire last year.
The plane nosedived after a series of aerobatic rolls at the event which was organised by broadcaster Chris Evans.
The Air Accidents Investigation Branch (AAIB) said there was "no evidence" of a problem with the plane that could have led to the accident on 1 August.
It said the aircraft was performing a low-level roll at the Oulton Park event when its nose dropped and as Mr Whyman was attempting to regain control he carried out an "inappropriately-timed" action which "made the situation irrecoverable."
Investigators recommended the Civil Aviation Authority (CAA) should amend its policy on minimum aerobatic heights for high performance jet aircraft to ensure they are suitable for a pilot's experience.
Mr Whyman had not flown high performance, swept-wing aircraft before converting to the Gnat and had a "low average annual flying rate" of 12 hours over the past five years, the AAIB said.
The report stated that these two factors "contributed to the pilot's inability to recover".
He made no attempt to eject, the report added.
The report also revealed an RAF medical examination in 2000 discovered Mr Whyman had a heart condition known as Wolff-Parkinson-White syndrome, which causes the heart to beat abnormally fast for periods of time, but there was no evidence that this could have caused the crash.
Mr Whyman's career in the RAF included initial officer training as well as a spell of fast jet training in which he worked on the Tucano and Hawk aircraft.
He left the RAF for a trading job with a US investment bank in the City of London and completed his civilian flying licences so that he could continue his passion for flying.
Let's block ads! (Why?)
Source:: BBC world news feed