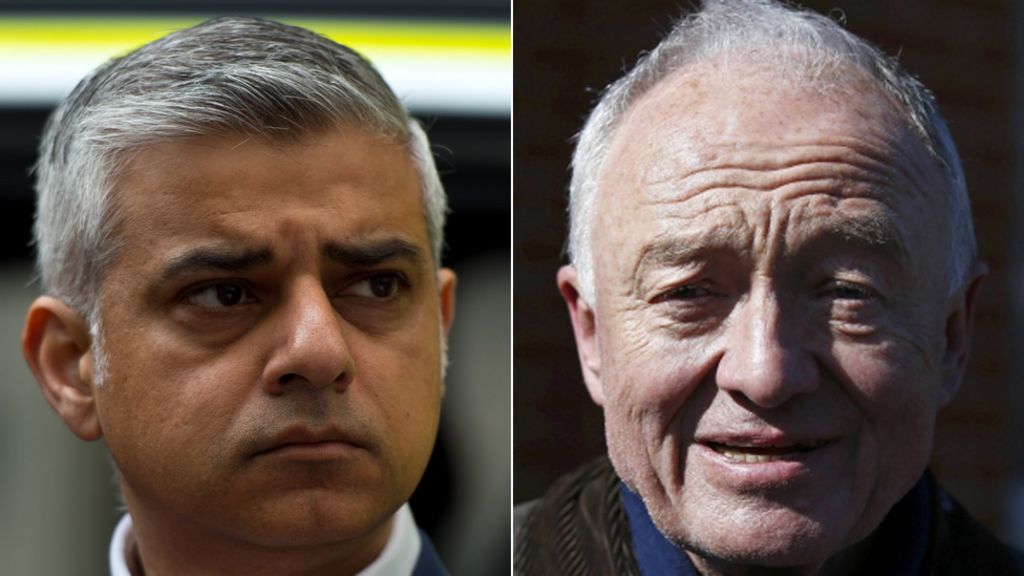 Labour's candidate for Mayor of London, Sadiq Khan, has warned that the anti-Semitism row engulfing his party has harmed his chances of being elected.
Mr Khan said comments made by ex-London mayor Ken Livingstone had made it "more difficult" for Jewish voters to support him in next week's mayoral election.
The new Israeli ambassador to London also said elements of left-wing parties were "in denial" about anti-Semitism.
It comes after Mr Livingstone stood by his comments about Hitler and Zionism.
Mr Livingstone said Adolf Hitler had supported Zionism in the 1930s "before he went mad and ended up killing six million Jews".
'Too many examples'
In an interview with the Observer, Mr Khan said he accepted Mr Livingstone's comments about Hitler would make it harder for some people to feel the Labour Party is the "best place for them".
"There are too many examples in our party of people having these views, and action does not appear to have been taken quickly enough," he said.
Asked if the controversy would affect his chances, the Labour MP for Tooting said: "Of course it does."
What's the difference between anti-Semitism and anti-Zionism?
What is the Labour anti-Semitism row about?
Who is Ken Livingstone?
Meanwhile, Israel's new ambassador to Britain, Mark Regev, told the Sunday Times he had "no doubt that part of the left is in denial" about anti-Semitism.
"They say 'anti-Semitism, that's the right, that's the fascists'. That's a cop-out. It doesn't stand up to serious historical examination," he said.
"When it does raise its ugly head, it should be condemned across the board.
"And failure to condemn has to be in itself condemned," he added when asked if Mr Corbyn had done enough.
Israel's Labour leader Isaac Herzog also said he had been "appalled and outraged by the recent examples of anti-Semitism by senior Labour Party officials".
Mr Livingstone's comments …read more
Source:: BBC UK