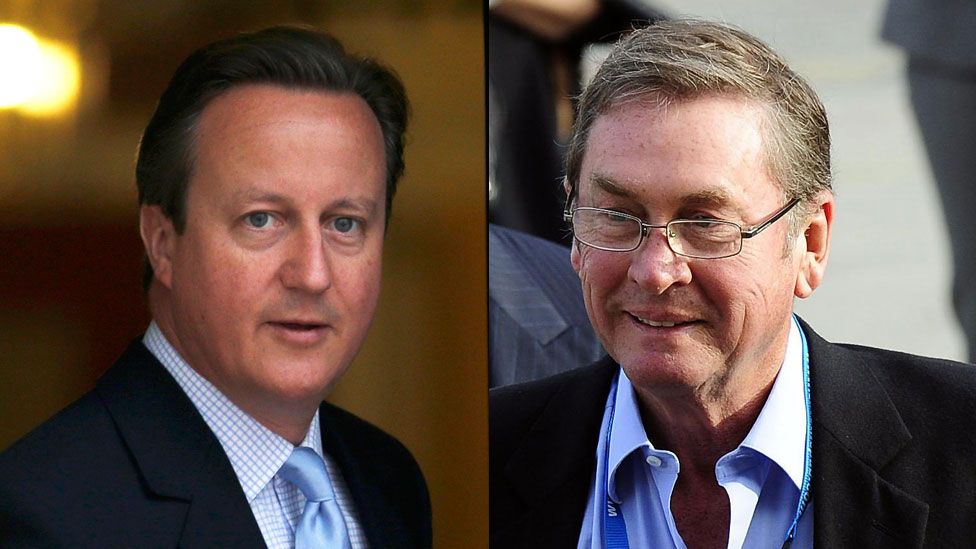 Lord Ashcroft 'not settling scores' with David Cameron book
21 September 2015
From the section UK Politics
Image copyright
Reuters/PA
Ex-Conservative Party treasurer Lord Ashcroft says his new book about David Cameron is "not about settling scores".
The unauthorised biography, serialised in the Daily Mail, includes allegations about the PM's student days.
The former Tory donor admitted to having personal "beef" with the prime minister after not being offered a major job in the coalition government.
The prime minister's spokeswoman said she did "not see the need to dignify the book by offering any comment".
"The author has set out his reasons for writing it," she added.
'Raw revenge'
In the book, Lord Ashcroft, who donated millions of pounds to help the Conservatives fight marginal seats, says Mr Cameron was aware of his non-domiciled tax status, which was heavily criticised by Labour, in 2009.
The following year Lord Ashcroft released a statement confirming he was a "non-dom", a status he gave up in order to remain in …read more
Source:: BBC UK