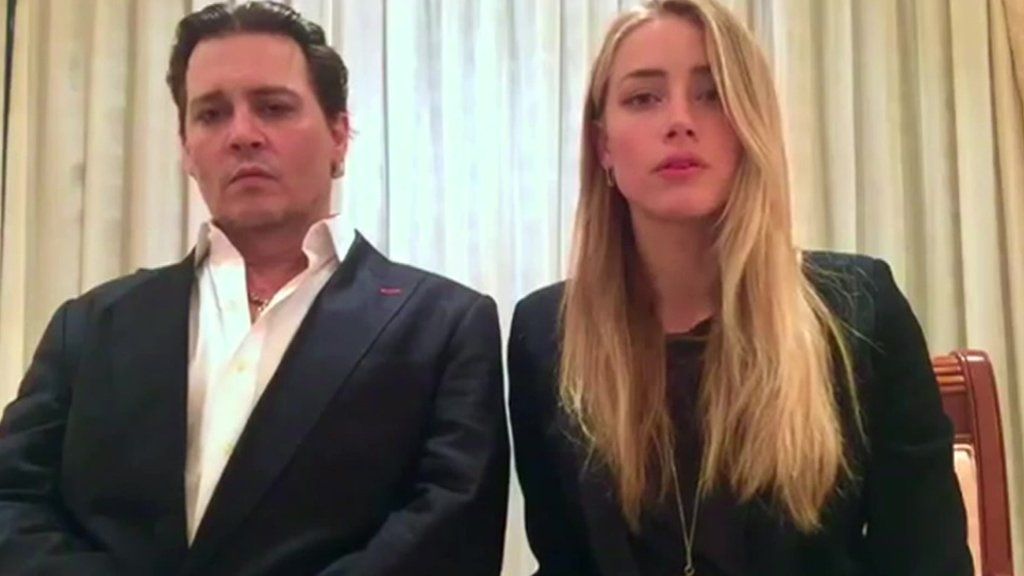 The Australian politician who threatened to kill Johnny Depp and Amber Heard's dogs has made fun of the star couple's apology video.
Ms Heard, 29, escaped conviction after pleading guilty to falsifying documents before a Queensland court on Monday.
A video of the pair apologising for flying their dogs Pistol and Boo into the country was played to the court.
Agriculture Minister Barnaby Joyce said Mr Depp looked like he was "auditioning for the Godfather".
"I don't think he'll get an Academy Award for his performance," Mr Joyce said.
Heard avoids dog-smuggling conviction
Depp and Heard's bizarre apology video
"At the end of it we've got a message that is going all around the world right now, it's going off like a frog in a sock telling people that if you come into this nation and you don't obey our laws, you're in trouble," added Mr Joyce.
In a separate interview with Channel 7's popular Sunrise breakfast TV programme, Mr Joyce denied directing the video himself.
"As far as me directing this atrocious movie, no, even I could have done a little better than that," he said.
"Do it again Johnny, do it with gusto mate, a little gusto."
Mr Depp and Ms Heard recorded the video on the Gold Coast after arriving in Australia on their private jet to face Southport Magistrate's Court.
In the video, Ms Heard calls Australia "a wonderful island, with a treasure trove of unique plants, animals and people".
Mr Depp says at its conclusion: "Declare everything when you enter Australia."
Its release sparked a frenzied reaction on social media, as internet wags compared the couple's stilted delivery to North Korean propaganda videos and hostage films.
The judge in the case handed Ms Heard a one-month good behaviour bond after prosecutors dropped charges of illegally importing animals, reportedly in exchange …read more
Source:: BBC Entertainment