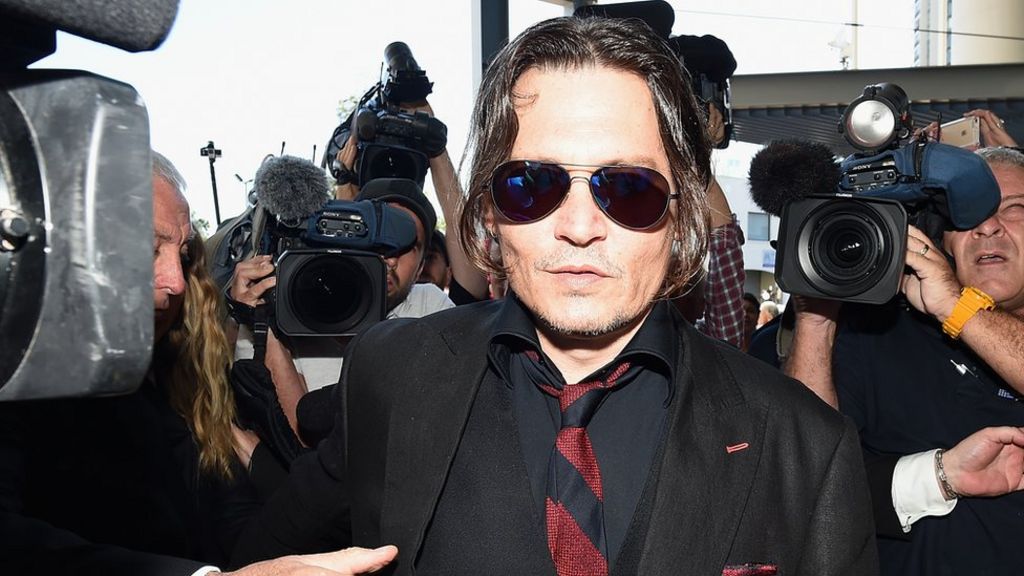 Australia's Deputy PM Barnaby Joyce has said that he is "pulling strings" in Johnny Depp's head, like film villain Hannibal Lecter.
It comes after the actor said on a US television show that Mr Joyce looks "somehow inbred with a tomato".
Depp's wife Amber Heard avoided a conviction in court last month after illegally bringing two dogs into Australia.
But the couple were made to issue an unusual video apology.
The animosity started in 2015, when Mr Joyce threatened to kill Yorkshire terriers Pistol and Boo, which were illegally brought into Australia by Depp's wife Amber Heard.
This kicked off a strange series of events that culminated with Heard attending an Australian court in April to plead guilty to a charge of falsifying documents.
More serious charges against Heard were dropped – she avoided a conviction and the case appeared to be settled.
But Depp breathed life into the saga when he made the "inbred tomato" comment on comedian Jimmy Kimmel's US talk show on Tuesday.
"It's not a criticism. I'm just saying, I was a little worried… he might explode," Depp said.
He also referred to Mr Joyce as "Barnaby Jones".
Mr Joyce responded to the actor's comments by saying: "I'm turning into Johnny Depp's Hannibal Lecter."
"I'm inside his head, I'm pulling little strings, pulling little levers," Mr Joyce told the BBC through a spokesman, referencing the manipulative serial killer from Silence of the Lambs.
He had previously said the end result of the saga was a message going around the world "that if you come into this nation and you don't obey our laws, you're in trouble".
Unscripted absurdity
If you're still confused by the case, here's a timeline of events so far:
April 2015: Heard arrives in Australia on private jet with dogs Pistol and Boo. Depp is filming the fifth Pirates of the …read more
Source:: BBC Entertainment