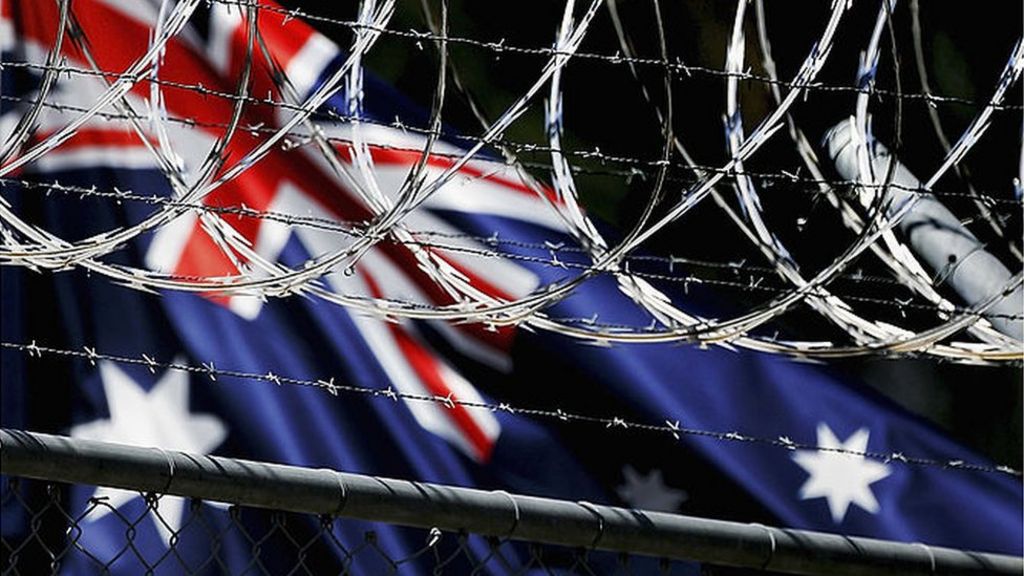 A mother who has lived in Australia for most of her life could be deported to the United Kingdom.
Kelly Webb was jailed in 2014 for a burglary she committed with a knife.
Upon her release the 30-year-old mother-of-five was taken into immigration detention because her visa was revoked.
Under Australian law a visa may be cancelled if a person is imprisoned for longer than a year.
Webb moved to Australia in 1988 when she was two years old, but never became an Australian citizen or naturalised, local media said.
She told an Australian radio station that she learned her visa had been revoked shortly before her release from prison.
"I found out three days before I was due for parole from prison," Webb said on 3AW.
"I got pulled into the office and they said to me you will be going to an immigration detention centre.
"I was two years old when i came to Australia," Webb said, adding that she had not left the country since her arrival.
Webb, who admits to being a regular user of illegal drugs, has an extensive criminal history, including a conviction for killing her stepfather.
She was sentenced to a good-behaviour bond after the court heard he had been abusive over an extended period, media reports said.
Webb said in the radio interview that she had been incarcerated 11 times over the course of her life, and that she had no friends or family in the United Kingdom.
Source:: BBC UK