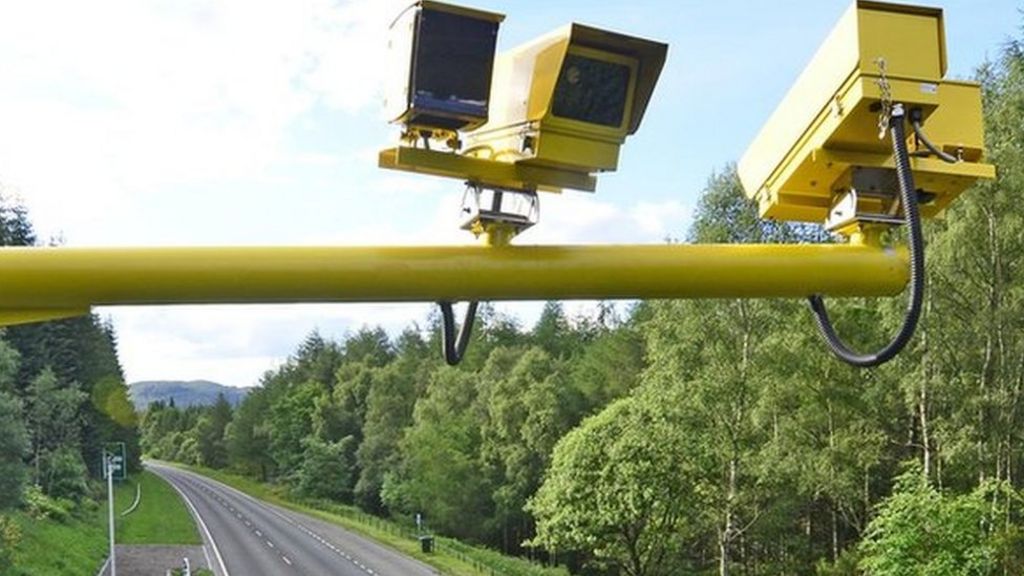 The length of the UK road network covered by permanent average speed cameras has more than doubled since 2013, new figures have revealed.
Research, obtained by the BBC's The One Show, found permanent cameras were now positioned in 80 UK sites, covering 263 miles – a distance longer than the M6.
The largest increase was in Scotland, where cameras were installed along a 100-mile stretch of the A9, in 2014.
Transport Scotland said the cameras had helped reduce casualties on the road.
Unlike traditional speed cameras, average speed cameras work by recording the time it takes a vehicle to travel between two positions on the road.
Roadworks
The research, conducted for the RAC Foundation, found the distance covered by the cameras in 2013 was 127 miles.
More than 130 miles of road have been installed since then, it showed.
The new data excludes sites where average speed cameras are deployed temporarily, such as to monitor speed limits through motorway roadworks.
The RAC Foundation said the analysis was the first of its kind.
The cameras now cover 29 miles of the A9, between Dunblane and Perth, and have been installed at intervals on single-carriageway sections of the same road between Perth and Inverness.
The longest stretch in England is now on the A614 Old Rufford Road near Ollerton, in Nottinghamshire – which is 12 miles long.
Richard Owen, from Road Safety Analytics – which carried out the research – said the cost of introducing the cameras had fallen in recent years, making the devices more appealing for authorities.
The cost was now typically about £100,000 per mile, compared with about £1.5m per mile in the early 2000s, he said.
"Some of the old fixed speed cameras have been around for 25 years and they are based on 35mm film," he added.
"They are coming to the end of their life so as they are …read more
Source:: BBC UK