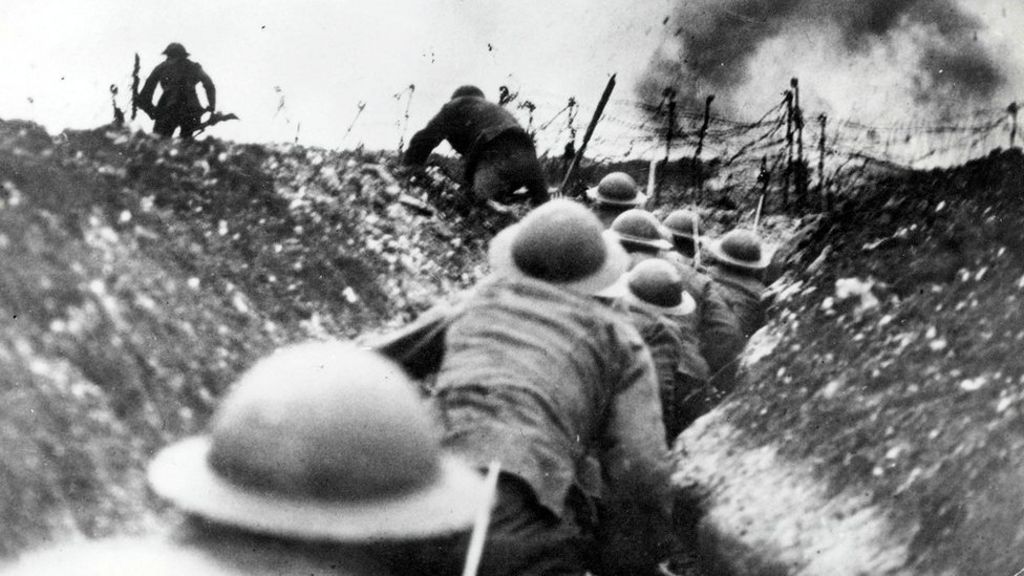 The Queen and senior royals will lead events to mark 100 years since the Battle of the Somme which begin with overnight vigils on Thursday night.
Services will be held in Westminster Abbey in London, and in Scotland, Wales and Northern Ireland, on the eve of the centenary of the World War One battle.
On Friday, a two-minute silence will mark the start of the battle on 1 July 1916, one of the war's bloodiest.
It will be followed by events in the UK and near the battlefields in France.
The Battle of the Somme, fought in northern France, lasted five months during which the British and French armies fought the Germans in a brutal battle of attrition on a 15-mile front.
In total, there were more than one million dead and wounded on all sides.
The Somme: The battle that France forgot
In pictures: Battle of the Somme
The Duke of Edinburgh will accompany the Queen at the Westminster Abbey service on Thursday evening, after which an overnight vigil will begin around the Grave of the Unknown Warrior.
The tomb holds an unidentified British soldier killed on a European battlefield, brought back and buried in the abbey to honour the unknown dead of the war.
'Pray for peace'
The Dean of Westminster, the Very Reverend Dr John Hall, said: "The sacrifice of many thousands of lives in a battle which ultimately failed to achieve any serious breakthrough stands as a reminder of the suffering and loss involved in the First World War.
"As we imagine the feelings of those preparing for battle, the vigil will allow us to reflect on the cruel effects of warfare and to pray for lasting peace and justice in the world."
On Friday, Prime Minister David Cameron, the Duke and Duchess of Cambridge and Prince Harry will attend services at the Thiepval …read more
Source:: BBC UK