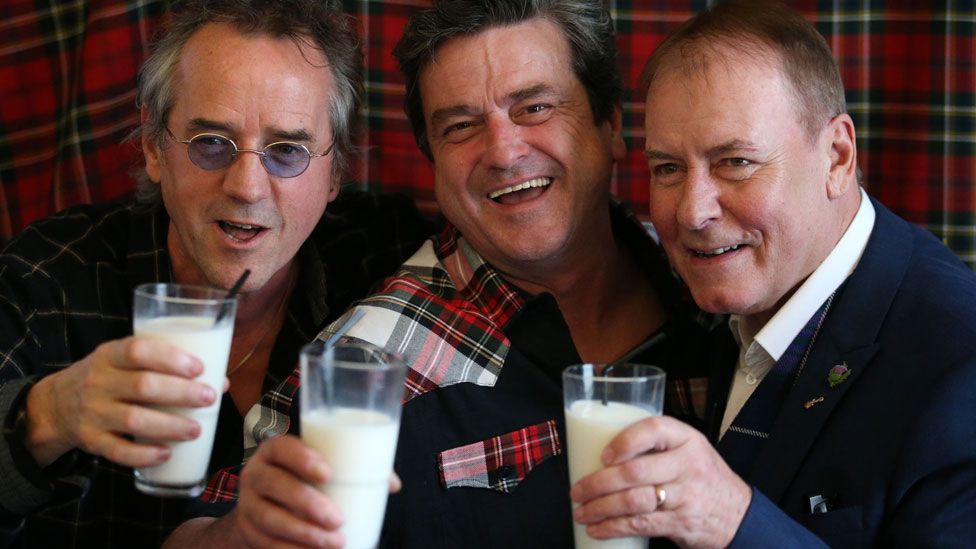 Bay City Rollers announce reunion
22 September 2015
From the section Entertainment & Arts
Image copyright
PA
Image caption
Still sporting tartan – Stuart Wood, Les McKeown and Alan Longmuir toast their return
Former 70s boy band Bay City Rollers have announced a reunion, nearly 30 years after splitting up.
During their heyday, the Scottish group sold 120 million records and had a huge teenage fanbase.
Famed for their tartan outfits, the band had several line-ups over the years.
The reunion features three of the "classic five" – Les McKeown, Alan Longmuir and Stuart Wood – who had hits such as Bye Bye Baby and Shang-a-Lang.
They also performed several sell-out tours and hosted their …read more
Source:: BBC Entertainment