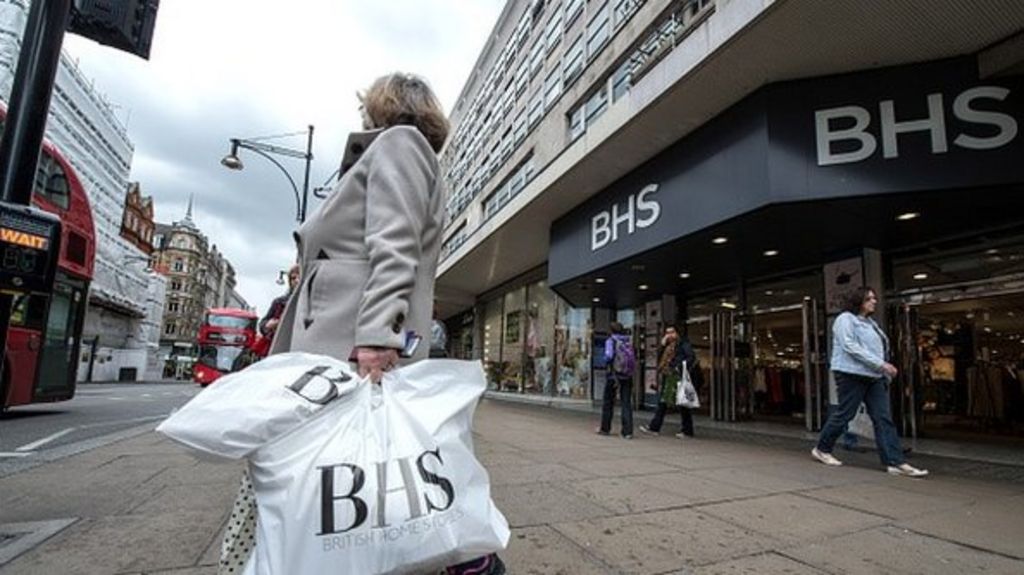 The former owner of BHS, Sir Philip Green, has called on the chairman of a Commons committee examining the collapse of the UK chain to resign.
Frank Field, of the Work and Pensions Committee, said in an interview he would recommend stripping Sir Philip of his knighthood if he did not repay £571m to the BHS pension fund.
Sir Philip said Mr Field should stand down "as he is clearly prejudiced".
A committee source stressed Mr Field's remarks were his own personal views.
Sir Philip said it was an "outrageous outburst", adding: "I am horrified that Frank Field is prepared to make comments like this in public."
In his first public comments on the collapse of BHS, Sir Philip said: "Clearly he has already made his decision as to what he feels the punishment should be without even hearing any evidence from anybody about BHS or the circumstances of the last 15 years."
Sir Philip bought BHS in 2000 for £200m but sold it to Retail Acquisitions last year for £1.
He has faced criticism about his role after BHS went into administration last month, threatening thousands of jobs.
BHS was 'crashed into a cliff'
'What we'll miss if BHS closes'
Broken promises at BHS?
The demise of BHS on the High Street
'Trial by media'
Sir Philip has agreed to appear before the Work and Pensions Committee and the Business Innovation and Skills Committee, chaired by Iain Wright, to answer questions about the collapse.
Sir Philip has written to the two Commons committee chairmen asking for an end to his "trial by media".
In it Sir Philip said he wanted to record his concerns about various statements they had made to the press "for example, calling for me to lose my knighthood or suggesting that I have asset-stripped BHS without regard to pensions and employees.
"These statements suggest that …read more
Source:: BBC UK