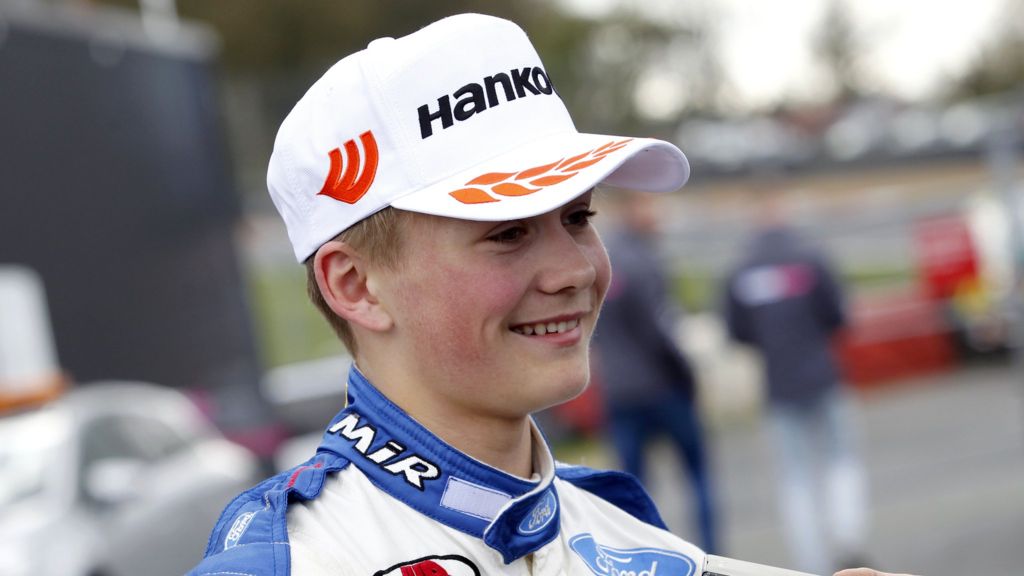 A 17-year-old Formula 4 driver who had to have both his legs amputated after a crash will definitely race again, his family says.
Billy Monger, from Charlwood in Surrey, hit the back of another car at Donington Park on 16 April.
His cousin Mark Sumpter, who is also a racing car driver, said he "definitely wants to get back behind the wheel".
"He's got a steering wheel in his bed at the moment. He's trying to work out how he's going to use a hand clutch."
Mr Sumpter said Billy was "doing really well, and has been massively lifted" by all the messages of support.
More than £775,000 has been raised online to fund the care, treatments and therapies he will need.
Formula 1 teams and drivers are showing their support at this weekend's Russian Grand Prix with #BillyWhizz stickers on their cars and helmets.
On Friday, the three-times world champion Lewis Hamilton spoke about how he had been "affected" by the crash.
"It really hit home," said Hamilton. "Just to see a kid, I've been there, been in that position of racing.
"He was doing well fighting to get to Formula One and then such a horrific incident."
Hamilton said he was dedicating "this race weekend to Billy".
Let's block ads! (Why?)
Source:: BBC UK