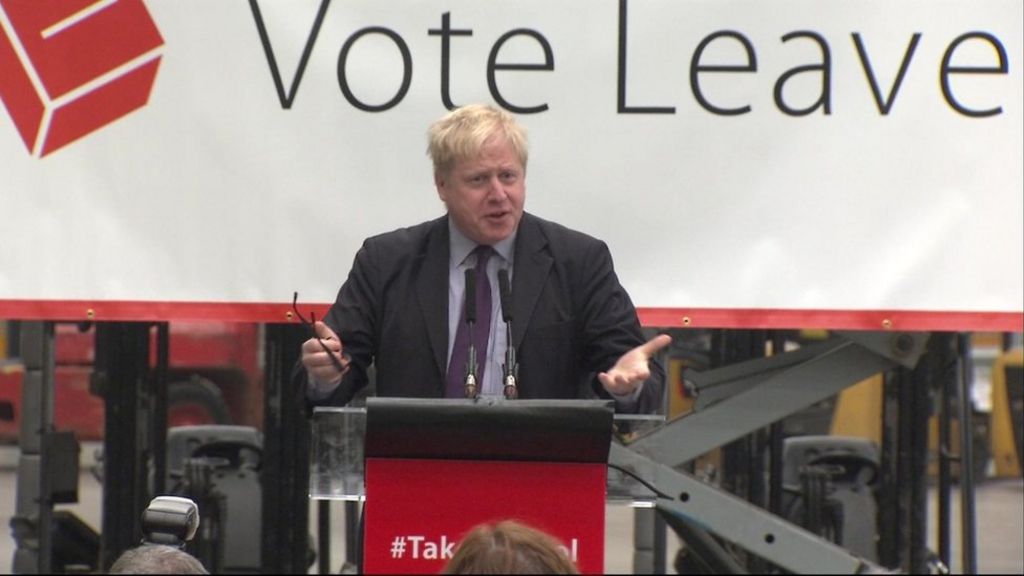 Mayor of London Boris Johnson has said leaving the EU is a "win-win for all of us", urging Leave campaigners to "hold our nerve and vote for freedom".
Speaking in a factory in Kent, Mr Johnson said the EU was an anachronism which "cost us a huge amount of money and subverted our democracy".
He insisted there were no downsides from leaving the EU, joking the "only thing we have to fear is fear itself".
Meanwhile, Tony Blair has urged pro-EU campaigners to "show more passion".
All you need to know about EU vote
Where Cabinet and MPs stand
The EU for beginners
The former prime minister said he was concerned by the "fervour" of those wanting to leave the EU but he believed that the UK would ultimately vote to stay in as it was in the national interest.
In his first major speech since backing EU exit, Mr Johnson said the UK had a bright future outside the EU, arguing it was a the most creative country in Europe and was "big enough and strong enough to stand on its own".
Mr Johnson said if people were making up their mind whether to join the EU in 2016, they would probably regard the organisation as "a bit mad and idealistic", with huge "costs and bureaucracy" which restricted nation states' ability to make their own laws and determine who entered the country.
"Would anyone in the right mind want to join the EU today," he said. "It is 50 years old, it is going in the wrong direction. It is time for real reform. The only way to get that is to leave."
Mr Johnson said the UK could forge a new free trade deal with the EU, based on Canada's arrangements, which would result in a net economic benefit.
Taking a swipe …read more
Source:: BBC UK