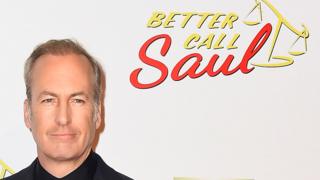 Breaking Bad spin-off Better Call Saul up for three Writers Guild awards
4 December 2015
From the section Entertainment & Arts
Image copyright
Getty Images
Image caption
Better Call Saul is set six years before the events dramatised in Breaking Bad
Breaking Bad spin-off Better Call Saul has been nominated for three Writers Guild of America (WGA) awards for its critically acclaimed debut season.
The AMC show, which is built around the shady lawyer character Bob Odenkirk played in Breaking Bad, is up for the drama series and new series awards.
Its launch episode, meanwhile, also has a nod in the episodic drama category.
Game of Thrones, Veep and the final season of Mad Men …read more
Source:: BBC Entertainment