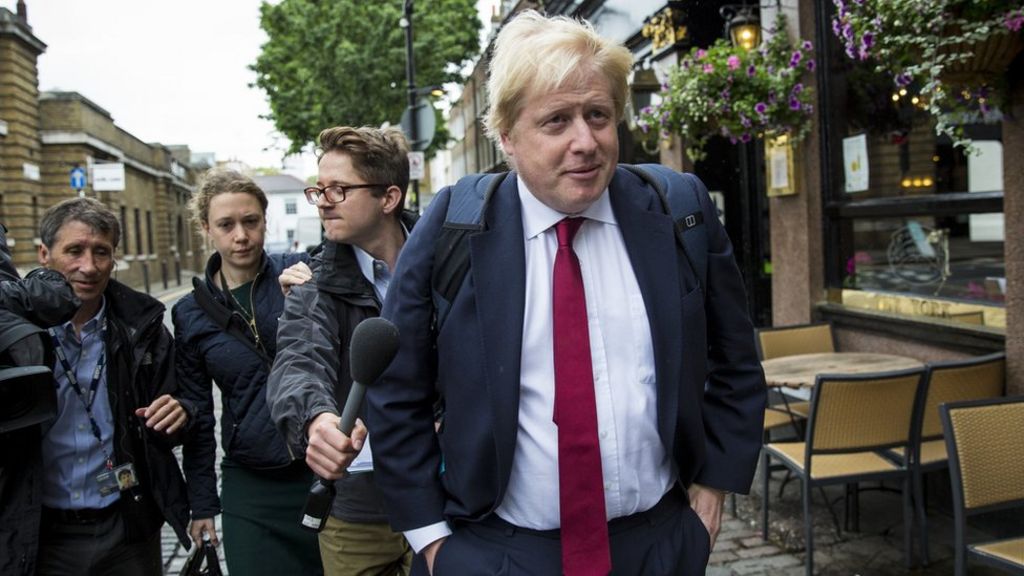 Boris Johnson has accused the government of failing to explain how the vote to leave the EU can be made to work in the UK's interests.
Writing in the Daily Telegraph, he said this could not wait until there was a new prime minister in September.
He also said the Leave vote had led to "a kind of hysteria, a contagious mourning" among part of the population.
It is the MP's first detailed comments since he ruled himself out of the race to be the next Conservative leader.
'Contagious mourning'
In his latest weekly Telegraph column, Mr Johnson said the Remain side's portrayal of Britain's place outside the EU had led to a "contagious mourning" like that which followed the death of Princess Diana in 1997.
But, he said, the fears of people protesting against Brexit were "wildly overdone".
"The reality is that the stock market has not plunged, as some said it would – far from it," he wrote.
"The FTSE is higher than when the vote took place. There has been no emergency budget, and nor will there be.
"But the crowds of young people are experiencing the last psychological tremors of Project Fear – perhaps the most thoroughgoing government attempt to manipulate public opinion since the run-up to the Iraq War."
Mr Johnson called on the government to come up with a "clear statement" of "basic truths" about leaving the EU.
Among a list of five points of his own, Mr Johnson said it was "overwhelmingly in the economic interests of the other EU countries to do a free-trade deal, with zero tariffs and quotas, while we extricate ourselves from the EU law-making system".
In response, Downing Street said action had been taken to reassure markets and a Whitehall unit would produce proposals for Britain's withdrawal.
Tory leadership: Runners …read more
Source:: BBC UK