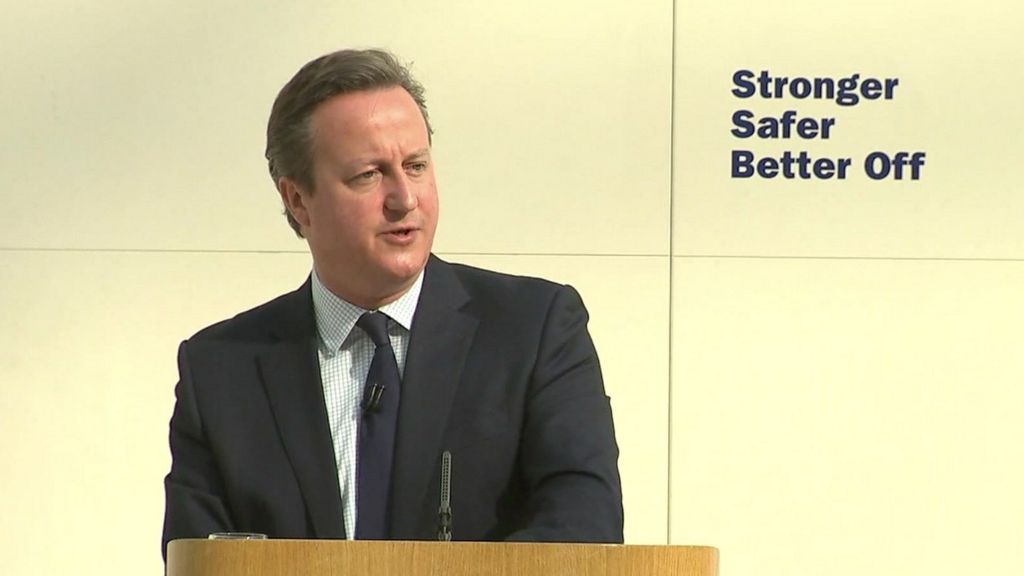 Peace in Europe could be at risk if Britain votes to leave the European Union, David Cameron has warned.
The UK has regretted "turning its back" on Europe in the past, the PM said, arguing the European Union has "helped reconcile" countries and maintain peace.
Mr Cameron asked if leaving the union is a "risk worth taking".
Meanwhile, Boris Johnson, who wants the UK to leave the EU, will make a speech on the "cosmopolitan case for Brexit".
There are just over six weeks to go until the 23 June referendum which will decide whether Britain remains in or leaves the EU.
The major speeches – from the most high-profile figures on both sides of the campaign – come as the referendum campaign intensifies, following last week's elections.
Global role and defence
The debate
The EU's role in foreign affairs has grown in recent years
Its foreign policy is led by the High Representative for Foreign Affairs who is assisted by the European External Action Service
Individual member states retain a veto on foreign policy proposals
Leave
Membership of NATO and the UN Security Council are more important to Britain's defence than the EU
The EU interferes with defence procurement and wants to set up its own army
Britain would have more influence on the world stage as an independent country
Source:: BBC UK