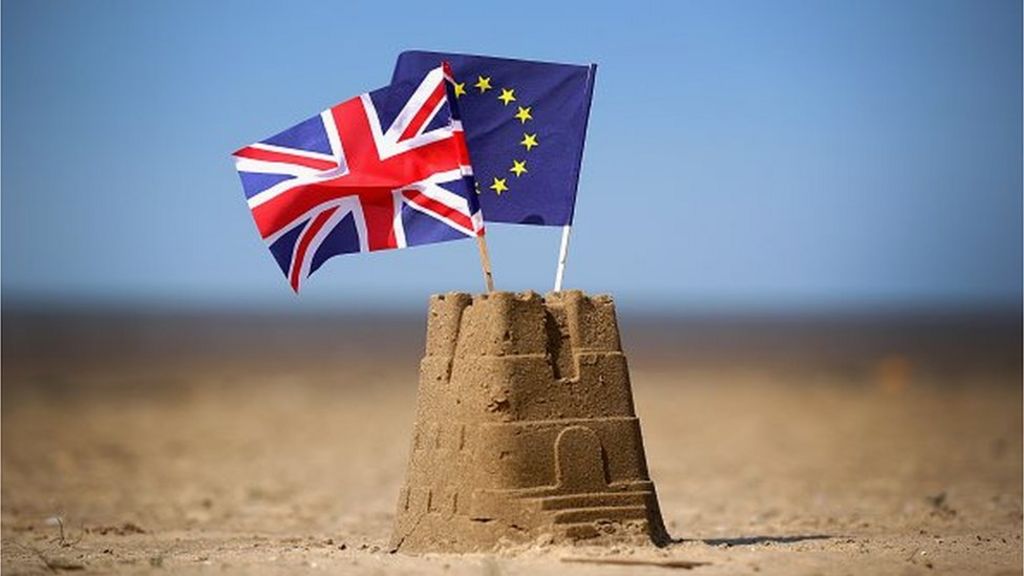 The UK could face an extra two years of austerity measures if it votes to leave the EU, the Institute for Fiscal Studies (IFS) has said.
The consensus of economists was that the UK economy would shrink after a Brexit, the think tank said.
It warned ministers could react to a post-Brexit GDP fall with either deeper cuts, or by extending them.
But Andrea Leadsom, the energy minister and Vote Leave campaigner, said Brexit would "turbocharge" the UK economy.
A vote to leave would let the UK "secure our economic security for future generations based on expanding our trade across the globe, turbocharging our economy and taking control of our borders", she said.
Military warning
The IFS assessment comes as a dozen former senior military officers have warned that the EU's policies are undermining the UK's combat effectiveness.
Speaking out in favour of Britain leaving the EU, they said Nato, and not the EU, should remain the cornerstone of Europe's defence.
Ex-military officers fight for EU exit
Would Brexit add two years to austerity?
Vote Leave focuses on immigration
The IFS said a vote to leave could result in a £20bn to £40bn hit to the public finances in 2019/20, if GDP was 2.1% to 3.5% lower over the period, as predicted by the National Institute of Economic and Social Research (NIESR).
Paul Johnson, IFS director and an author of the report, said: "Getting to budget balance from there, as the government desires, would require an additional year or two of austerity at current rates of spending cuts."
The IFS said the UK could use its contribution to the EU – estimated at £8bn a year – to help shore up its finances if it voted for Brexit.
However, it said this could be overshadowed by the negative impact on the UK economy, with a 0.6% fall in national …read more
Source:: BBC UK