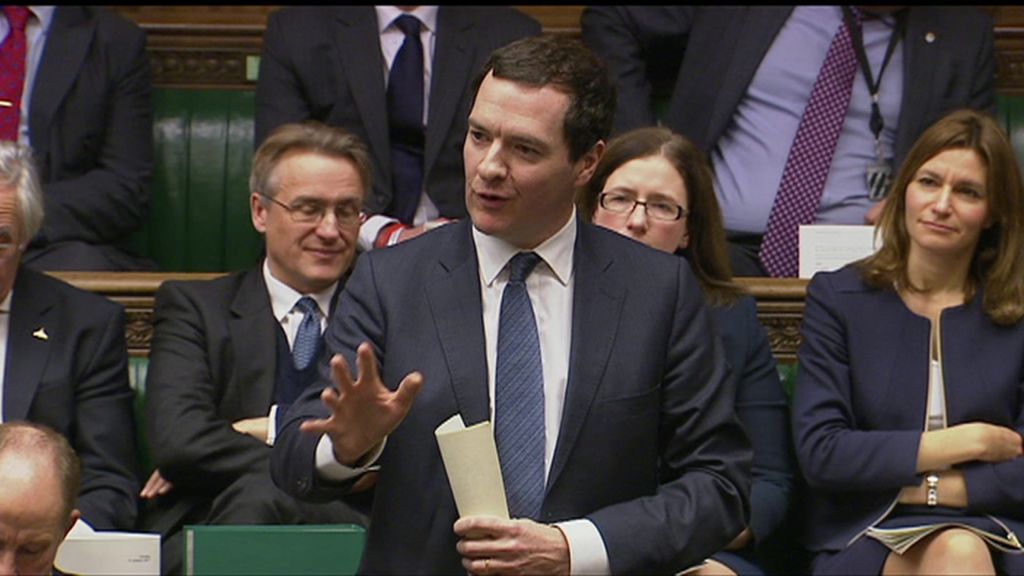 A "deep constitutional crisis" would be caused if MPs vote against triggering Brexit, former chancellor George Osborne has warned.
Mr Osborne said rejecting the government's Article 50 bill could "pit Parliament against people".
He was speaking as MPs began a second day of debating the draft legislation that will allow formal talks to begin.
The government is expected to win the vote later, with most Tory and Labour MPs set to back its bill.
Mr Osborne said he had "passionately" campaigned for a Remain vote in the EU referendum and had sacrificed his position in government for the cause.
But he said for Parliament not to allow Article 50 to be invoked would "alienate people who already feel alienated".
He predicted the talks with the EU would be bitter, and a trade-off between "access and money".
He said the government has chosen "not to make the economy a priority", instead prioritising immigration control and removing European legislation in order to make the British Parliament sovereign.
Speaking during Prime Minister's Questions, Theresa May confirmed a White Paper setting out her Brexit strategy would be published on Thursday.
The official document, which will include a desire to secure the status of EU nationals in the UK and Britons abroad, is separate to the Brexit bill which will allow Mrs May to begin formal talks by triggering Article 50 of the Lisbon Treaty.
The vote, which will follow two days of parliamentary debate, is expected at about 19:00 GMT.
Labour leader Jeremy Corbyn faces a rebellion by some on his side, while the SNP and Liberal Democrats are also promising to oppose ministers.
All you need to know about Brexit
What are the UK's options?
Mr Corbyn has imposed a three-line whip – the strongest possible sanction – on his MPs to back the bill, which is only two lines long.
Two shadow ministers have quit Labour's front bench in order to oppose the bill, while MPs Stephen Timms and Lyn Brown told the Commons they would also vote against it.
Shadow Foreign Secretary Emily Thornberry defended the leadership's stance, telling BBC Radio 4's Today programme that while the party believed in the EU, "we believe more strongly than anything else about democracy".
Although it will support the final vote on the bill, Labour will first try to amend it, including calling for a "meaningful vote" on the final Brexit deal.
"If Theresa May loses face because she has got the wrong deal that doesn't have the support of …read more
Source:: BBC UK