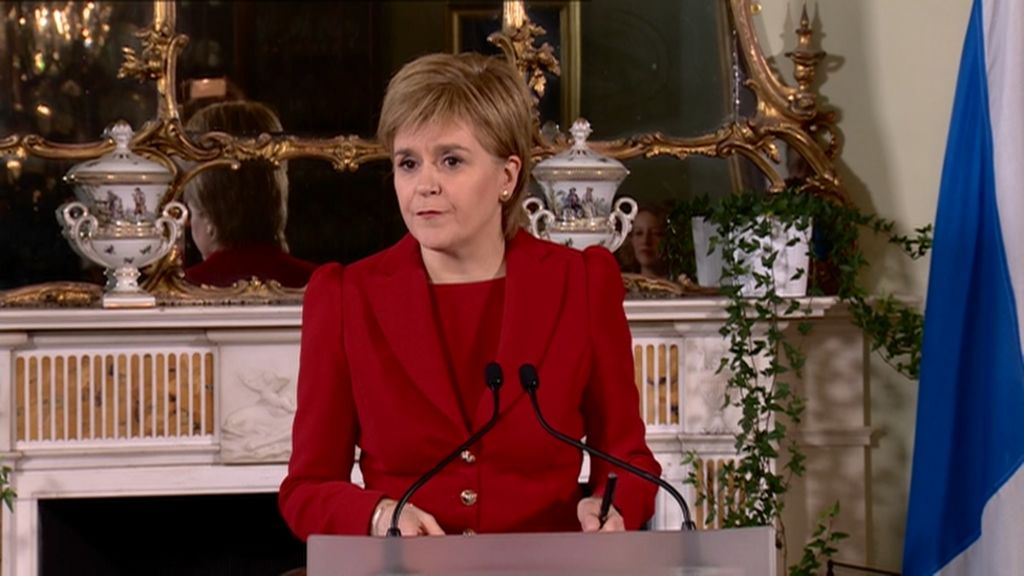 Nicola Sturgeon is to hold a cabinet meeting to discuss the Scottish government's response to the UK voting to leave the EU.
Thursday's referendum saw Scotland, London and Northern Ireland vote in favour of Remain – while England and Wales backed Brexit.
Ms Sturgeon said it was "democratically unacceptable" that Scotland faced being taken out of the EU against its will.
And she said a second independence referendum was "highly likely".
Scotland voted in favour of the UK staying in the EU by 62% to 38%, but the UK as a whole voted to leave by a margin of 52% to 48%.
The result saw Prime Minister David Cameron announce he would stand down by October.
Hundreds of people protested against the EU result in Glasgow and Edinburgh on Friday evening.
Ms Sturgeon said there was now a "significant divergence" between Scotland and the rest of Britain which she "deeply regretted".
She said the meeting of the Scottish cabinet on Saturday morning would "discuss our next steps in more detail".
'Best interests'
And she said the Scottish government was to begin preparing legislation to enable another independence vote.
Ms Sturgeon has said she has "clear common cause" with London Mayor Sadiq Khan, who wants London to remain in the EU despite the Brexit vote.
But she has stressed that her priority was to "act at all times in the best interests of Scotland and in a way that unites, not divides us".
Is the time right for Indyref2? – BBC Scotland political editor Brian Taylor
It looks "highly likely", says Nicola Sturgeon, that there will now be a second referendum upon Scottish independence.
Is she enthused by this prospect? Does she thrill at the notion? Is she buffing up her best lines from 2014? The answers to those questions would be no, no and, …read more
Source:: BBC UK