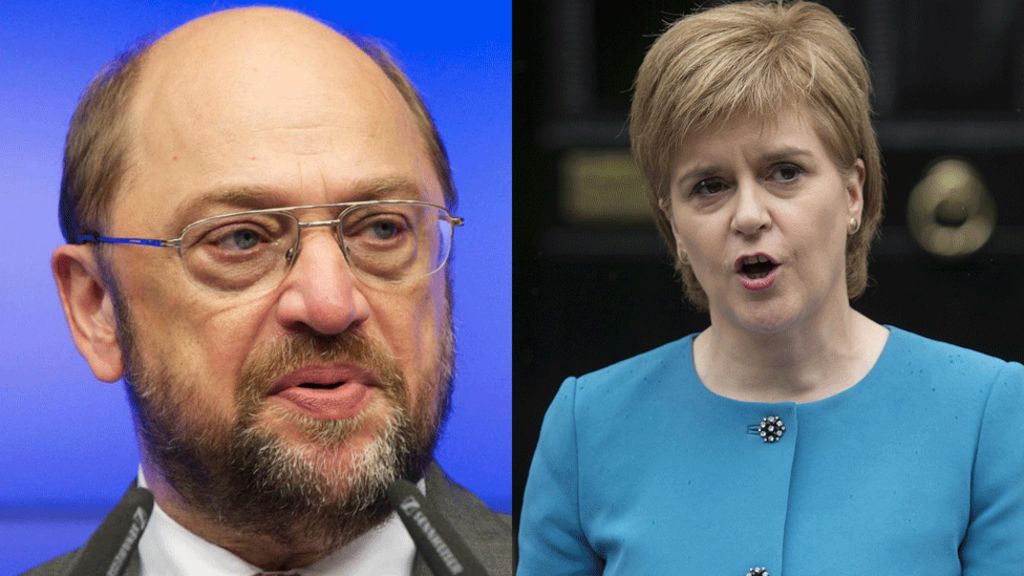 First Minister Nicola Sturgeon is to meet European Parliament president Martin Schulz to discuss Brexit.
Last week's referendum saw the UK vote by 52% to 48% to leave the EU while Scotland voted by 62% to 38% to stay.
Ms Sturgeon said she was "utterly determined" to protect Scotland's relationship with Europe.
She had been hoping to talk to President of the European Council Donald Tusk but he said it was not appropriate at this time.
Follow the latest news on the EU referendum result
Neither are there any plans for her to meet Jean-Claude Juncker, president of the European Commission, during her Brussels trip.
Ms Sturgeon is to meet Mr Schulz the day after Holyrood debated the EU referendum outcome.
She told the chamber on Tuesday afternoon: "These times call for principles, purpose and clarity – in short, for leadership.
"This is why the vacuum that has developed at Westminster is so unacceptable.
"Politicians who proposed this referendum – no matter how bruised they feel by the result – have a duty now to step up and deal with the consequences of its outcome."
Her commitment to maintain a strong Scotland in Europe won cross-party support.
However, both the Scottish Conservatives and the Scottish Liberal Democrats said the aftermath of the vote should not be used to launch a second Scottish independence referendum.
Let's block ads! (Why?)
Source:: BBC UK