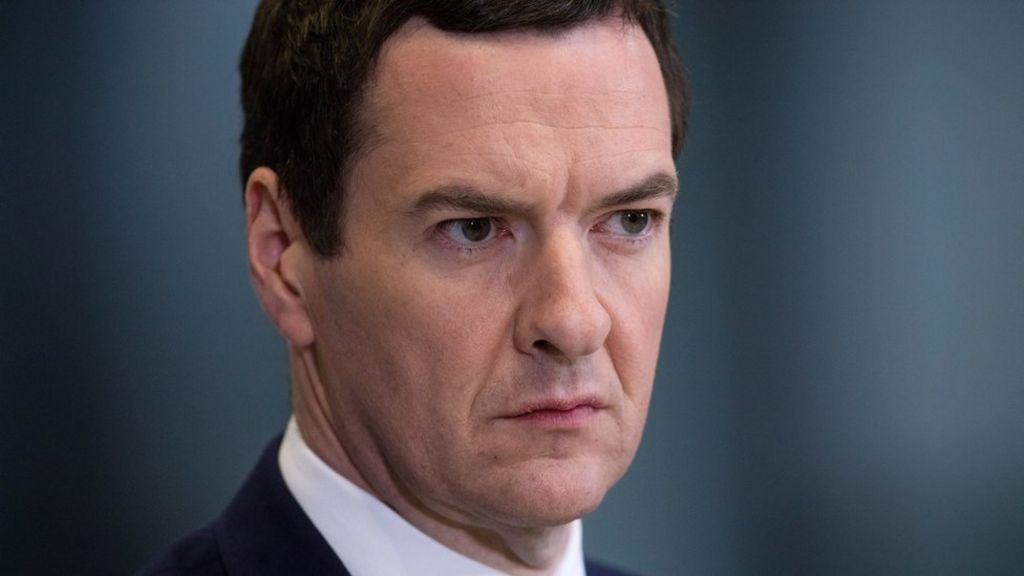 Leaving the European Union would tip the UK into a year-long recession and lower Britain's economic growth by 3.6%, according to Treasury analysis.
The country would suffer an "immediate and profound" economic shock of its own making, Chancellor George Osborne, who released the study, warned.
But Vote Leave's Iain Duncan Smith said people would not believe the Treasury's "deeply biased view of the future".
It comes one month before the vote on Britain's EU membership on 23 June.
Follow the latest on the EU campaign
The UK's EU vote: All you need to know
Trade and economy
The debate
About half of UK trade is conducted with the EU
The EU single market allows the free movement of goods, services, capital and workers
Trade negotiations with other parts of the world are conducted by the EU, not individual member states
Leave
UK companies would be freed from the burden of EU regulation
Trade with EU countries would continue because we import more from them than we export to them
Britain would be able to negotiate its own trade deals with other countries
Remain
Brexit would cause an economic shock and growth would be slower
…read more
Source:: BBC UK