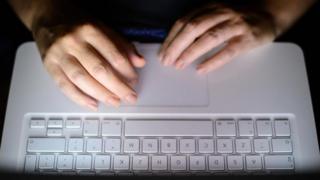 Broadband adverts confuse public, says Citizens Advice
23 December 2015
From the section Business
Image copyright
PA
Broadband adverts have been criticised by Citizens Advice for misleading potential customers.
More than half of people would be unable to chose the cheapest deals when comparing the information in adverts, the charity said.
Three quarters of those in the research said information in the adverts was too complicated to make an easy comparison.
In particular, line rental costs were often not included in the advertised headline cost.
Earlier this year, Citizens Advice said that teaser deals in adverts were masking the long-term cost of broadband packages.
Gillian Guy, the chief executive of Citizens Advice, said the continuing problem with broadband adverts meant that potential customers were often left unable to make an informed decision.
"Attractive headline offers that don't include line rental costs make it impossible for people to work out the best broadband deal on offer without doing complicated sums," she said.
"Broadband providers need to make the costs of a contract …read more
Source:: BBC UK