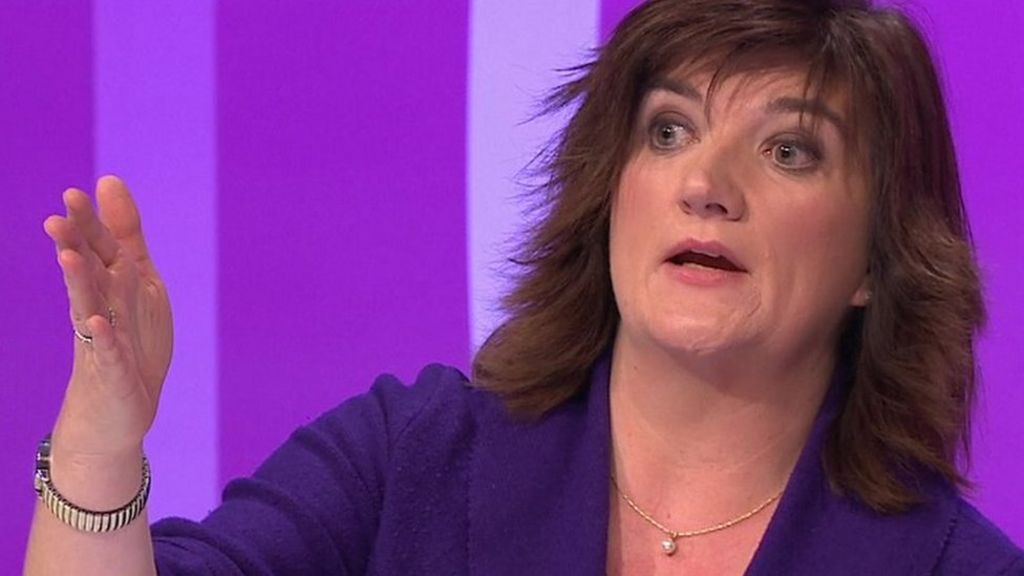 Plans in the Budget to cut disability benefits, which have sparked fears of a Tory revolt, are "a suggestion", cabinet minister Nicky Morgan has said.
The proposals were "still under consultation", but aimed to make sure "the right people" got help, the education secretary claimed.
The cuts would hit 370,000 people with an average loss of £3,500 a year, the Institute for Fiscal Studies has said.
A number of Tory MPs have written to the chancellor urging a rethink.
The government had announced it was changing the way it calculated the daily living component of Personal Disability Payments (PIPs) from January.
Budget documents made clear it would save the government more than £4 billion by 2020-21.
Ministers have faced intense criticism over the plans, with Labour and some Tory MPs threatening to derail it in the Commons.
However, speaking on BBC Question Time, Ms Morgan said that the government was "continuing the conversation" to make sure money was "going to the right people to help them with the right needs".
"First of all we've got to finish the consultation and the conversations that we're having with MPs, but also with disability groups and others, before we even bring any legislation forward.
"It is something that has been put forward, there has been a review, there has been a suggestion, we are not ready to bring the legislation forward," she said.
The government's public consultation on PIPs closed last week.
Fellow panel members responded with incredulity to Ms Morgan's comments, with UKIP's Roger Helmer asking: "The Budget is merely a suggestion, is it?"
'Backwards step'
Meanwhile, there have been growing calls within the Conservative party for a U-turn.
Backbench MP David Burrowes said the proposals were a "backward step" and urged ministers to "press 'pause' on it".
"There's lots that we are doing so much better but this puts us on the back foot," …read more
Source:: BBC UK