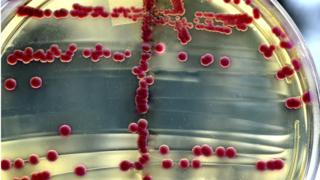 Bacteria that resist 'last antibiotic' in UK
By James Gallagher
Health editor, BBC News website
21 December 2015
From the section Health
Image copyright
Thinkstock
Bacteria that resist the antibiotic of last resort – colistin – have been discovered in the UK.
Officials say the threat to human health is low, but is under ongoing review.
Scientists warned the world was on the cusp of a post-antibiotic era when such resistance was discovered in China last month.
Now checks have discovered the same resistance on three farms and in samples of human infections.
When all other antibiotics fail then doctors turn to colistin – that's why it is so important.
Doctors in the UK thought they had three years before colistin-resistance would spread from China to the UK.
But Public Health England and the Animal and Plant Health Agency began testing for …read more
Source:: BBC UK