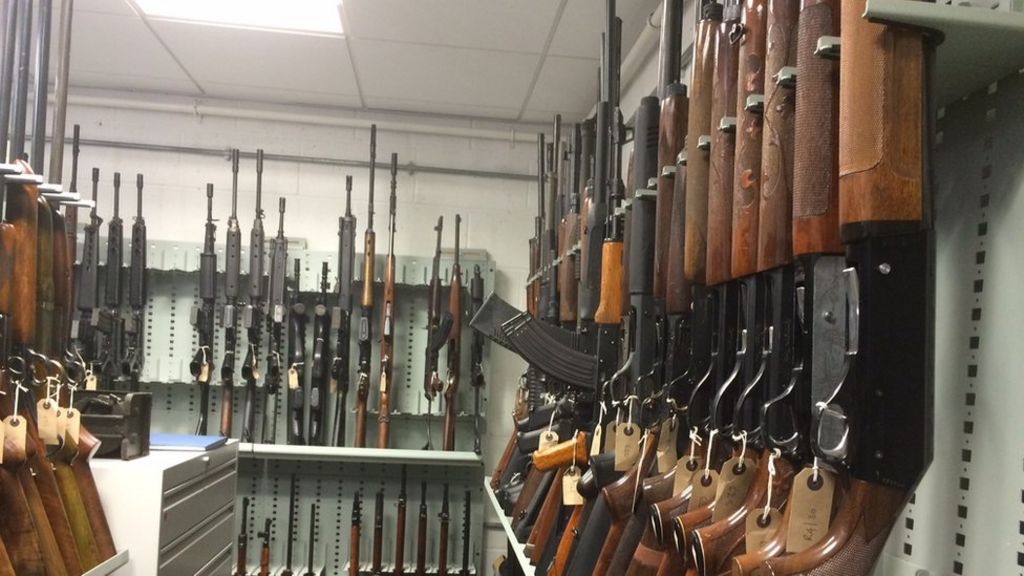 A legal loophole is allowing criminals to carry out dozens of shootings, including murders, with lawfully obtained weapons, police have said.
The National Ballistics Intelligence Service (NABIS) said antique guns allegedly bought legally as ornaments were being used as live firearms.
About 100 such guns are in use by criminals nationwide, police say.
In the West Midlands alone, 31 people were treated for gunshot wounds in the last 18 months.
Martin Parker, lead forensic scientist for NABIS, said "a clear trend" for criminals to use antique weapons in crime went back to 2010, with ammunition being specially made for them.
Currently, old guns can be bought from specialist shops and online, with ammunition available on the black market.
The police want to see a registration system for owners to allow weapons to be recorded and traced.
What is an antique gun?There is no exact definition of what an antique gun is in the UK
Home Office guidance for prosecutors classes certain guns made before 1939 as an antique
Reproduction guns or pre-1939 items that have been extensively modified are not exempt
Antique guns are exempt from firearms legislation as long as it is held as an "ornament or curiosity"
Weapons seized by police include revolvers by Manufacture d'armes de Saint-Étienne (MAS) and Smith & Wesson
Det Ch Supt Jo Chilton, from NABIS, said 52% of antique firearms recovered had ammunition with them, meaning they could be used as weapons by criminals.
While acknowledging the concerns of collectors, who fear new laws could make it harder for them to pursue their passion, she warned that weapons from as far back as the 19th Century have been involved in recent killings and other crimes.
"It's about trying to find a balance to protect the public as well as allowing those who lawfully want to collect them to go ahead and carry on with their hobby," she …read more
Source:: BBC world news feed