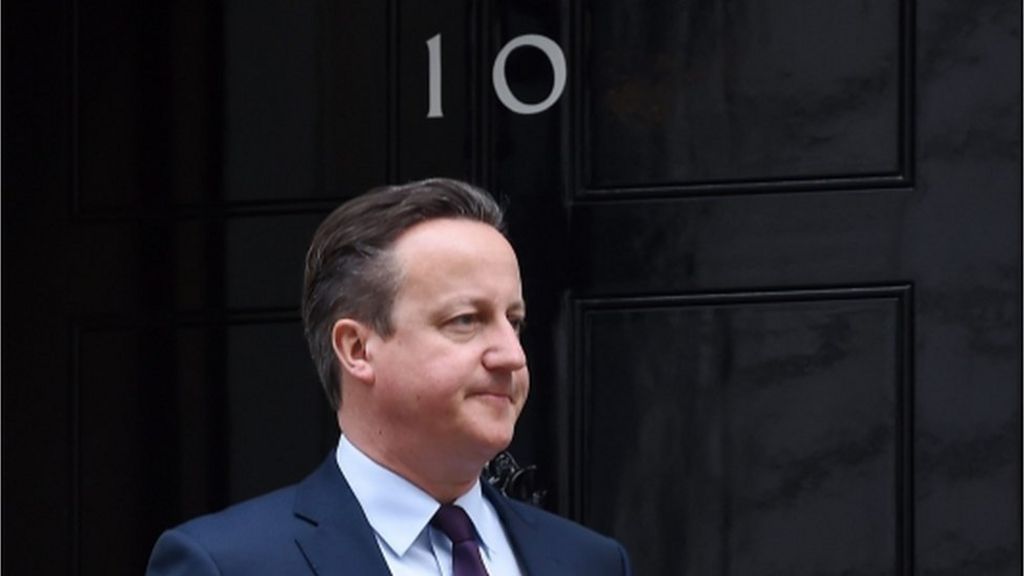 David Cameron should stay on as PM to lead negotiations with the EU if the country votes to leave, cabinet minister Chris Grayling has said
Mr Grayling, who is campaigning for the UK to leave the EU, told the BBC: "I actively want David Cameron to stay."
Another Conservative MP, David Davis, also said he could remain PM, but would need someone else to lead Brexit talks.
It comes after former chancellor Ken Clarke suggested the PM "wouldn't last 30 seconds if he lost the referendum".
Although Mr Cameron is campaigning for the UK to remain in the European Union, many of his Conservative MPs, and some members of his own cabinet, are campaigning to leave.
Mr Clarke, a veteran pro-European Conservative, told the BBC last week Mr Cameron would not be able to remain prime minister if the UK votes to leave the EU in the 23 June referendum.
But Commons leader Mr Grayling told BBC One's Andrew Marr Show: "I actively want David Cameron to stay, not only because he's a very good prime minister, but because he actually has got the relationships we need around Europe to build the negotiating process.
"It would be disastrous in my view for the Leave cause if we vote to leave and then we get distracted by a Conservative leadership contest. He must stay, I want him to stay."
Asked if Mr Cameron would be able to negotiate Britain's exit from the EU, having campaigned for the other side, Mr Grayling said: "Well, I want him to be part of a team, to lead a team, but it needs people who want to leave in that team as well."
Source:: BBC UK