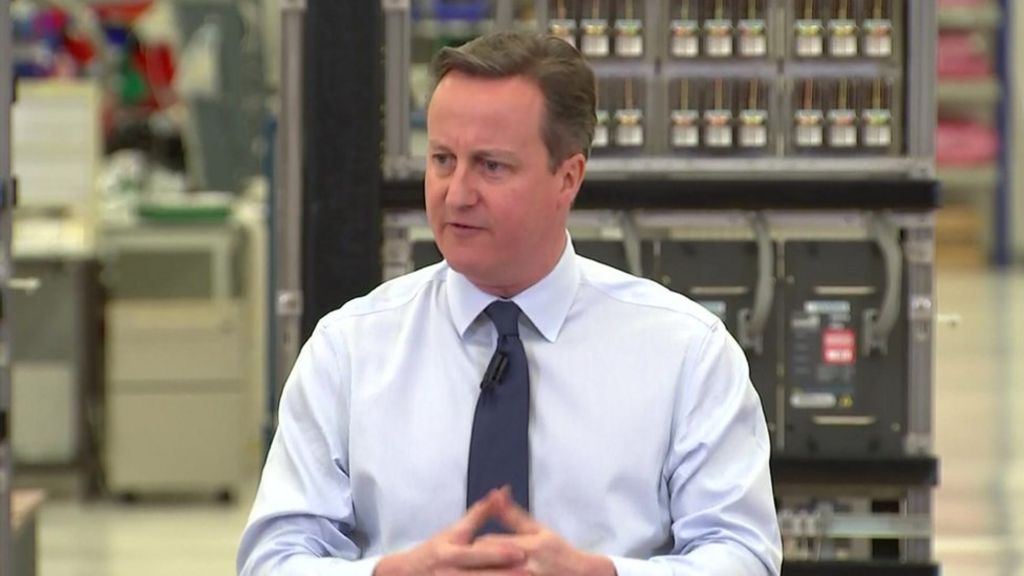 David Cameron is to set out what he sees as the benefits of the UK staying in the EU after claims he has focused too much on the risks of leaving.
The prime minister will say full access to the EU's internal market reduces trade barriers for British firms.
He has been boosted by a warning from Stephen Hawking, among others, that EU exit will be disastrous for UK science.
But Commons leader Chris Grayling will say the UK's sovereignty will continue to be diminished if it stays in the EU.
Mr Grayling, one of five cabinet ministers backing EU exit, will say Mr Cameron's renegotiation deal may leave the UK in a worse position than before, unable to veto future political integration in the EU.
'Calm and rational'
Voters will decide on 23 June whether the UK should remain a member of the EU or leave in a referendum that the prime minister will describe as "the most important decision for this country in a generation".
All you need to know about the EU referendum
UK and the EU – better off out or in?
In a speech to car workers in the North East of England, Mr Cameron will say people want the facts and arguments about the EU presented in a "calm and rational way".
Retaining full access to the EU's single market, he will argue, enables British businesses to sell their goods, without the threat of tariffs, to 500 million people, bypass trade obstacles and be a part of the most "ambitious and comprehensive" free trade agreements with the rest of the world.
"The question isn't whether Britain could still be a great country outside Europe," he will say. "Of course it could. The question is: where will our economy be stronger; where will our children have more opportunities."
BBC political correspondent …read more
Source:: BBC UK