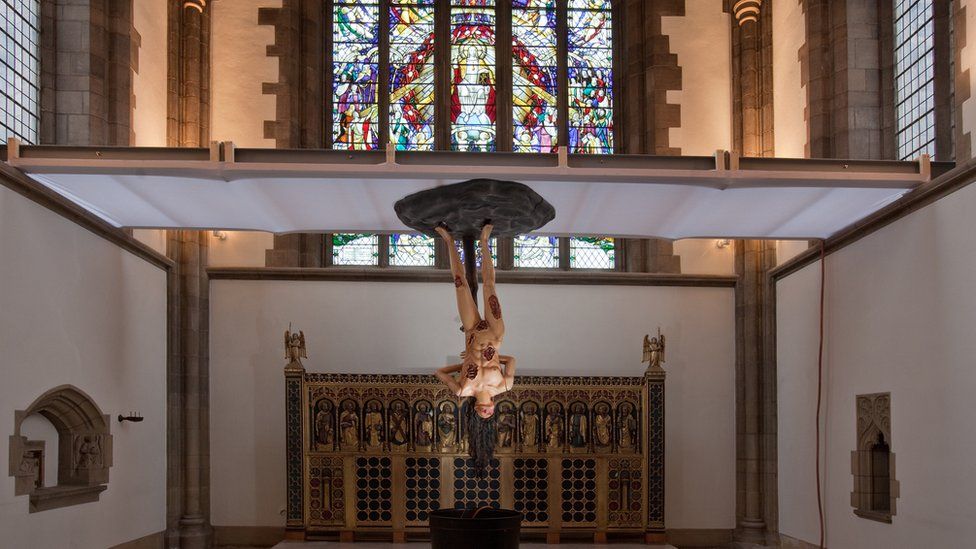 Sheffield Cathedral welcomes Chapman brothers sculpture
16 September 2015
From the section Entertainment & Arts
Image copyright
Andy Brown
Image caption
The Chapman brothers' work shows a scarred figure turned upside down
A sculpture of a naked, bleeding man by artists Jake and Dinos Chapman has been installed in Sheffield Cathedral as part of a major city-wide exhibition.
Cyber Iconic Man by the Chapman brothers, two of Britain's more hard-hitting contemporary artists, is in the cathedral's Chapel of the Holy Spirit.
Works by Maurizio Cattelan and Turner Prize winners Douglas Gordon and Susan Philipsz are also in the cathedral.
It is one of five venues showing works loaned by leading European collectors.
The Church of England …read more
Source:: BBC Entertainment