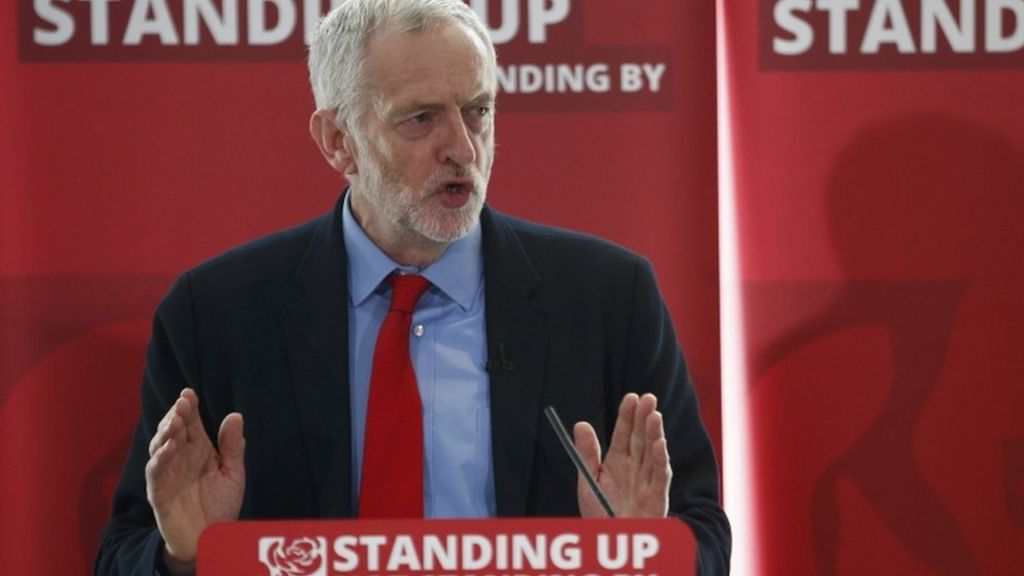 Labour leader Jeremy Corbyn has been accused by the Chief Rabbi of making "offensive" comments at the launch of a Labour party probe into anti-Semitism.
Rather than rebuilding trust with the Jewish community, Mr Corbyn caused "greater concern", Ephraim Mirvis said.
During his speech, Mr Corbyn said Jews were "no more responsible" for Israel's actions than Muslims were for "those various self-styled Islamic states".
Mr Corbyn later denied he was comparing Israel and so-called Islamic State.
He was speaking at an event to report on the findings of an inquiry set up following the suspension of MP Naz Shah and ex-London mayor Ken Livingstone amid claims of anti-Semitism.
The party would not tolerate racism of any kind, he said.
However, former Chief Rabbi Lord Jonathan Sacks also complained that Mr Corbyn appeared to compare the state of Israel to so-called Islamic State (IS), calling it "demonisation of the highest order, an outrage and unacceptable".
That it occurred at an event to report on dealing with accusations of anti-Semitism within Labour showed "how deep the sickness is in parts of the left of British politics today", he said in a statement.
He said IS was "a terrorist entity whose barbarities have been condemned by all those who value our common humanity. In the current political climate, when hate crimes are rising and political rhetoric is increasingly divisive, this is all the more shocking."
Source:: BBC UK