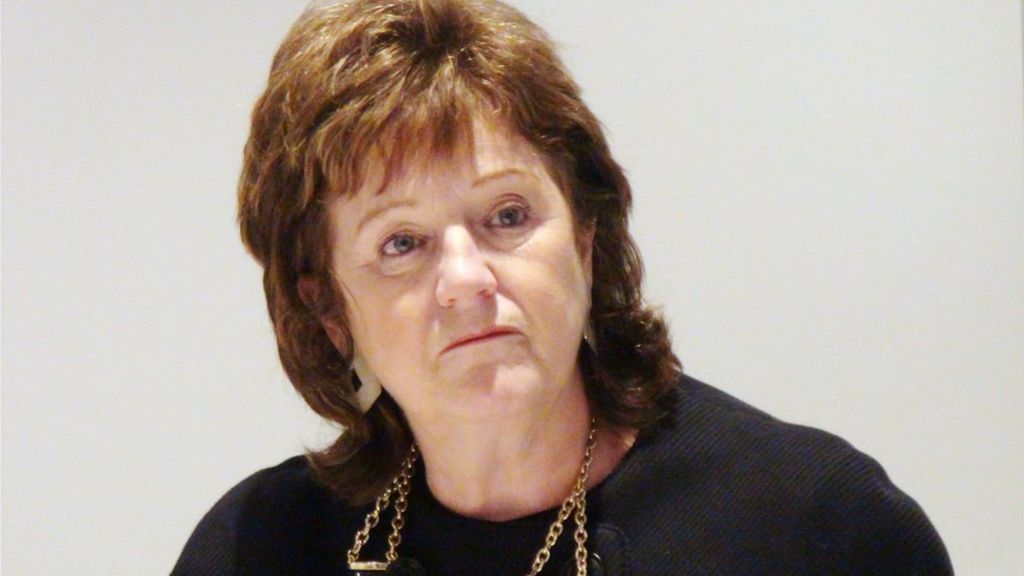 The chair of the independent inquiry into child sex abuse has vowed to continue after a victims' group quit and called for her to be replaced.
In the Times, Prof Alexis Jay wrote: "I have fought for this… I don't intend to stop fighting for it now."
The Shirley Oaks Survivors Association, for 600 victims who lived in children's homes in London, said it did not have confidence in the inquiry's leadership.
But Home Secretary Amber Rudd has backed Prof Jay's leadership.
The child sex abuse inquiry so far
Visible progress needed in abuse inquiry
Prof Jay, who is the fourth chair of the inquiry following earlier resignations, wrote that she was "genuinely saddened" by the group's decision to withdraw "but our work continues".
'Dark institutional failings'
She wrote: "I have fought for this inquiry – for its independence, its reputation and its vital capacity to right a terrible wrong – since it opened, and I don't intend to stop fighting for it now.
"There are some people who would like to see us fail because it suits their agenda to not want dark institutional failings brought into the light.
"But shine that light we will, because there are many, many people in this country who spend every waking minute of every day living with the damage and the pain caused by child sexual abuse."
The treatment of children in care in Lambeth, south London, from the 1950s onwards is one of 13 areas the Independent Inquiry into Child Sexual Abuse (IICSA) is due to look at.
It will investigate the claim that a large paedophile network infiltrated children's homes in the area, run by Lambeth Council, with the Shirley Oaks group due to have been a "core participant" in the process.
On Friday the group called the inquiry a "stage-managed event" and an "unpalatable circus" which had "lurched from crisis to crisis".
Raymond Stevenson, who has spoken about being physically abused during his time at the Shirley Oaks home in the 1970s, said: "The inquiry needs to sort itself out. They need to get rid of Alexis Jay, who's been parachuted in by the Home Office. She's not the right person."
Labour MP Chuka Umunna called for a new head, but inquiry panel member Dru Sharpling defended chairwoman Prof Jay as being "qualified for the job."
Prof Jay wrote that the Shirley Oaks Survivors Association "condemns me for having been a social worker and asks how this inquiry can truly …read more
Source:: BBC UK