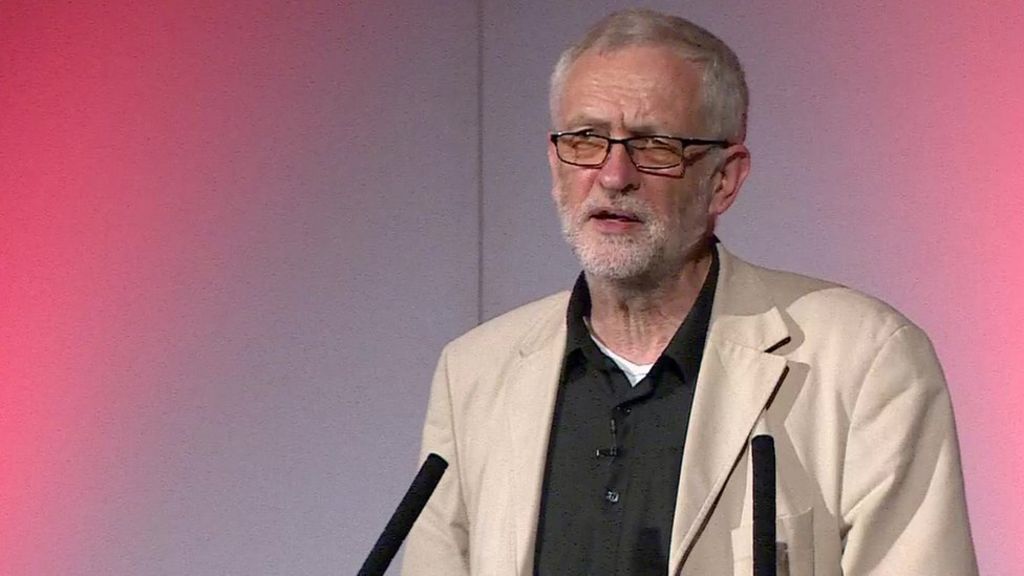 Labour will seek to distribute the rewards of growth more fairly, Jeremy Corbyn has said, as he set out his party's "new economics" vision.
Addressing activists, he called for a "mixed economy of public and social enterprise… a private sector with a long-term private business commitment".
He said a Labour government would break from the "failed economic orthodoxy".
Shadow chancellor John McDonnell said Labour would build 100,000 council homes a year and boost home ownership.
Labour attacks 'skyrocketing' rent rises
George Osborne warns Brexit will hit house prices
At a conference on the economy in London, Mr Corbyn set out his desire to reform capitalism and said his party needed to "deliver the new economy that this country needs".
"An economy that starts by tackling the grotesque levels of inequality within our society," went on Mr Corbyn.
"An economy that ensures every young person has the opportunities to maximise their talent and that produces the high-skilled, high-value, secure jobs they need.
"An economy that delivers new, more democratic forms of ownership and a zero-carbon economy that protects our environment,"
'Reject austerity'
In his speech, Mr McDonnell said Labour would not win the next general election unless it showed that it was a responsible custodian of public money.
"We can reject the dreadful choice of austerity and maintain solid government finances," he said.
He highlighted reviews Labour had set up into the workings of the Treasury, HM Revenue & Customs and the remit of the Bank of England's monetary policy committee.
BBC News political correspondent Chris Mason said the shadow chancellor was seeking to take on critics that have suggested the party is only ever capable of grumbling about the government, rather than setting out an alternative.
But he said, coming four years before the next general election, the speech was big on vision, but short on detail.
Council-backed mortgages
The measures …read more
Source:: BBC UK