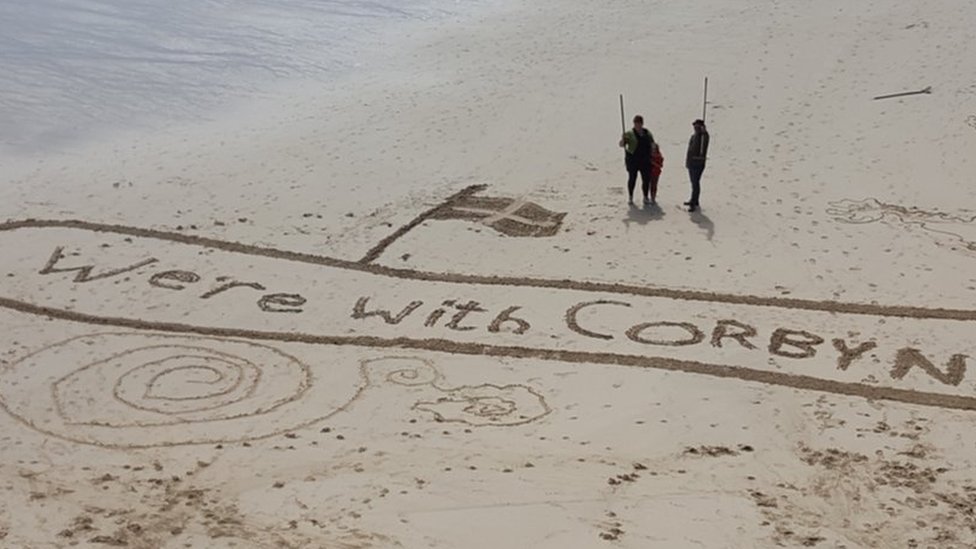 Supporters of Labour leader Jeremy Corbyn have written messages of solidarity in the sand at more than 40 beaches across Cornwall.
"We're with Corbyn" adorned beaches across the county on Sunday as part of a project by artist Stacey Guthrie.
The display follows a host of resignations from Mr Corbyn's shadow cabinet and a motion of no confidence passed by 172 to 40 Labour MPs.
Ms Guthrie said she had been "overwhelmed" by the response.
"We only put the action out about two days ago… there has been between 120 and 150 people," Ms Guthrie said.
She said she was inspired by a call to action by the grassroots Labour organisation Momentum to show support for Mr Corbyn.
She added: "The words will wash away, but the message won't."
Let's block ads! (Why?)
Source:: BBC world news feed