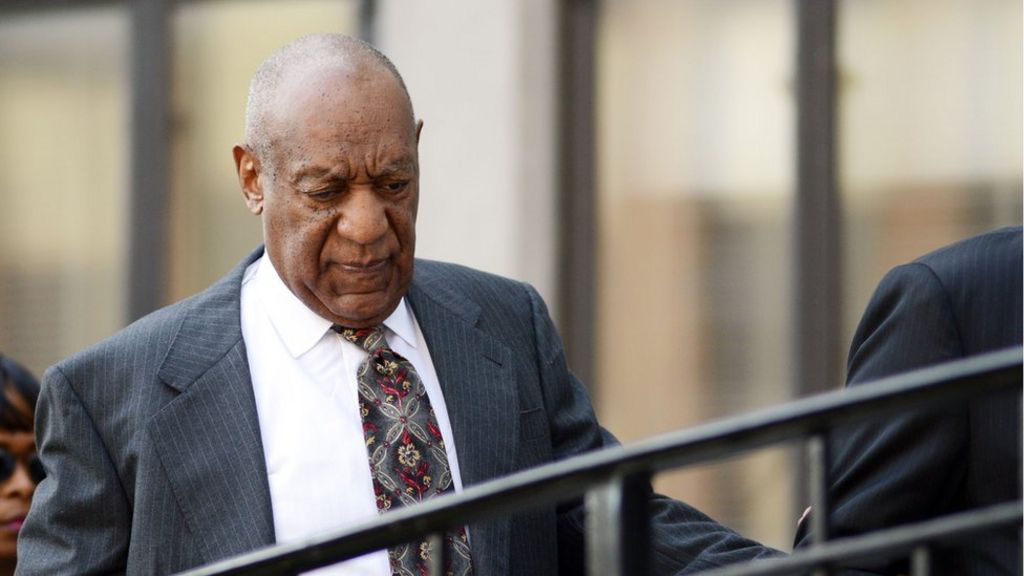 A US judge has determined there is enough evidence to send actor and comedian Bill Cosby to trial for sexual assault.
Mr Cosby is accused of drugging and molesting a former Temple University employee in his home near Philadelphia in 2004.
The case was opened last year after dozens of women came forward with similar accusations.
Mr Cosby has maintained that all of the encounters were consensual.
Police read a statement from the accuser, Andrea Constand, who now lives in Toronto.
"I told him, 'I can't talk, Mr Cosby'. I started to panic," Ms Constand told police in 2005 following the incident, describing how Mr Cosby allegedly sexually violated her after giving her three blue pills.
The pills made her dizzy and made her legs "like jelly".
Mr Cosby said she never told him to stop during the encounter.
His arraignment is 20 July. He is facing civil lawsuits in other states over the other accusations.
The judge has ruled that she will not have to testify.
More than 40 women have accused Mr Cosby of sexual assault, but in nearly all of the cases, too much time has elapsed for charges to be pursued.
The Constand case is the only one that falls within the statute of limitations for charges.
At the scene – Laura Bicker, BBC News
This was not the showdown some had been either hoping or fearing. Andrea Constand, the woman at the centre of this allegation, was not in court to face the accused. The defence has tried to use this to its advantage – arguing that the evidence on which this preliminary hearing is based is mere hearsay. And that a full criminal trial should not be based on the words of a statement written 11 years ago – a year after the alleged incident.
Bill Cosby is here to hear the evidence. He was …read more
Source:: BBC Entertainment