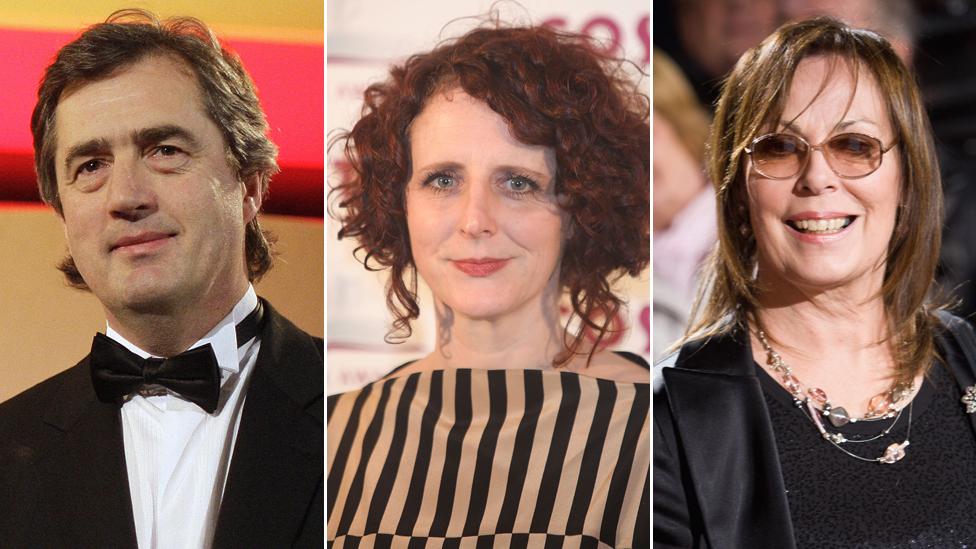 Three former winners of the Costa Novel Award have been shortlisted again for this year's prize.
Maggie O'Farrell, Rose Tremain and Sebastian Barry will compete for the prize at the Costa Book Awards, formerly known as the Whitbread Awards.
Sarah Perry has also been nominated in the category for her novel The Essex Serpent.
Singer Kate Tempest leads the all-female shortlist in the poetry category.
There are five categories in the annual Costa Book Awards – for novel, first novel, poetry, biography and children's book.
The winners in each of the five categories will receive £5,000 before one overall winner is declared the Costa Book of the Year.
The author of the winning book receives a further £25,000 prize money.
In the best novel category, Barry is nominated for Days Without End, while O'Farrell gets a nod for This Must Be the Place and Tremain is recognised for The Gustav Sonata.
O'Farrell, who has now been nominated three times and won the prize in 2010 for The Hand that First Held Mine, told the BBC: "It's amazing – it's such a lovely phone call to get. Every time feels different because every book feels so different.
"I don't mind what happens in the ultimate decision. It's just so nice to be invited along to the party."
Her book tells the story of a reclusive actress and was inspired by seeing a "very, very famous" woman in a Soho cafe being besieged by paparazzi.
"I remember looking at her and thinking I couldn't live that life – I would fake my own death and run away," she said. "As I left, I was crossing the road and I thought – 'that's a good idea for a novel'."
O'Farrell is now writing her first non-fiction book.
"It's a bit of a new direction for me," she said. "I'm still not sure if I'll be able to pull it off. But it was just an idea I had, almost metabolising things that have happened in my life."
'Miraculous warm wind'
Set against the backdrop of mid-nineteenth century America during the Indian wars and the Civil War, Barry's Days Without End is about two men and the fate they have been dealt.
Speaking about the feeling of being nominated again, Barry said: "It's that slightly miraculous warm wind that goes through you, making you 12 years old again, it's absolutely lovely."
Last week, sculptor Helen Marten described art prizes as flawed and pledged to share the prize …read more
Source:: BBC Entertainment