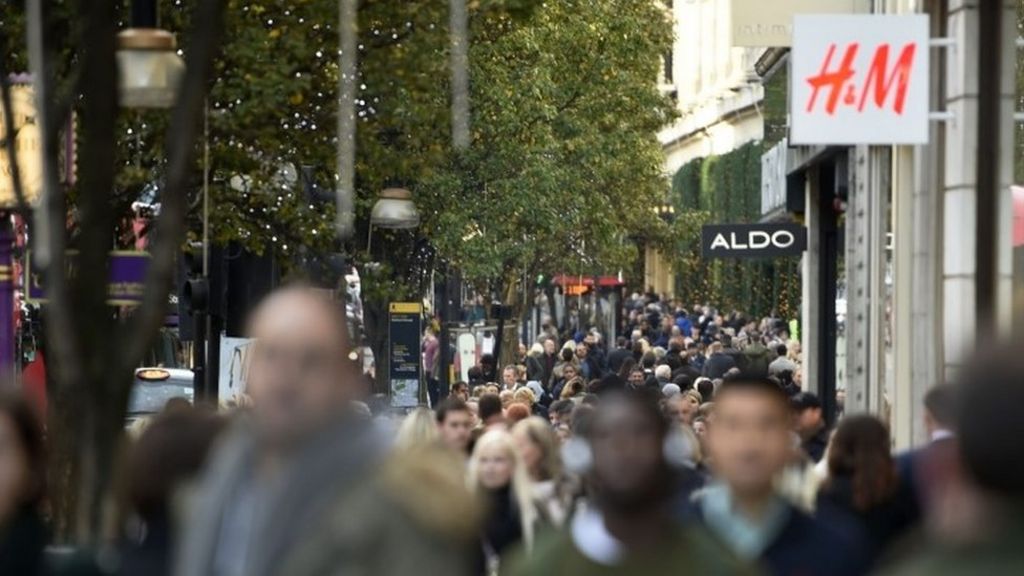 More than 100 English council leaders have backed government plans to devolve powers over Sunday trading hours ahead of a key Commons vote over the issue.
The Tory officials said councils were "best placed" to decide opening hours in the interests of communities.
Labour say the plans, which could see large stores open for more than the maximum six hours, are "pernicious".
The SNP has also said it will oppose the shake-up even though there are no trading restrictions in Scotland.
With more than 20 Conservative MPs threatening to rebel over the issue, there is a growing prospect of the government being defeated over the biggest proposed shake-up of Sunday trading laws for 20 years.
Since 1994, small shops – those up to 280 sq m, or 3,000 sq ft in size – in England and Wales can open when they want to on Sundays but larger stores are restricted to six hours between 10:00 and 18:00. Retailers can be fined up to £50,000 if they break the rules.
'Mess'
Ministers want to give English and Welsh councils the freedom to determine opening hours in their area, arguing this will benefit High Streets struggling to compete against online retailers. The move, they argue, is also in line with changing leisure and working patterns.
Ahead of Wednesday's vote on the about browsing, extra pay, loading and no-shows
The arguments over Sunday trading
Labour said a "sweeping deregulation" of Sunday trading laws – not mentioned in the Conservative election manifesto – was not acceptable.
"Defeating the government will be a victory for all of those who support the current arrangements which work well and mean retailers can trade, customers can shop, and shop workers can spend time with their families," said shadow business secretary Angela Eagle.
"I now urge the government to admit defeat and even at this late hour drop these pernicious plans."
'Premium pay'
The proposed changes will not apply in Scotland and Northern Ireland, which have their own arrangement in place.
Although there have never been any general trading restrictions in place in Scotland, and stores can theoretically open for as long as they like on a Sunday, the SNP said it could not support the relaxation of existing rules elsewhere in the UK.
Its deputy leader Stewart Hosie said Scottish workers were paid extra for working on Sundays and there were no guarantees these "premium pay" rates, worth thousands of pounds a year, would be protected if hours were …read more
Source:: BBC UK