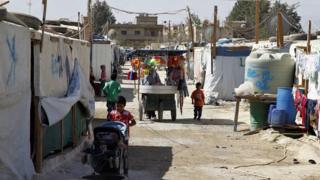 Syria refugees: UK councils to get extra funding
2 October 2015
From the section UK Politics
Image copyright
EPA
Image caption
Refugees will travel to the UK from camps in countries neighbouring Syria, including Lebanon
The government says it is extending funding for councils to "assist" with the costs of helping Syrian refugees.
The UK will take in 20,000 people fleeing the war-torn country by 2020.
The government initially said it would extend an existing scheme, which covers the costs of refugees for 12 months, but councils asked for more funding.
The Home Office has now said "additional funding" will be offered beyond 12 months, but precise details have not yet been confirmed.
Announcing the …read more
Source:: BBC UK