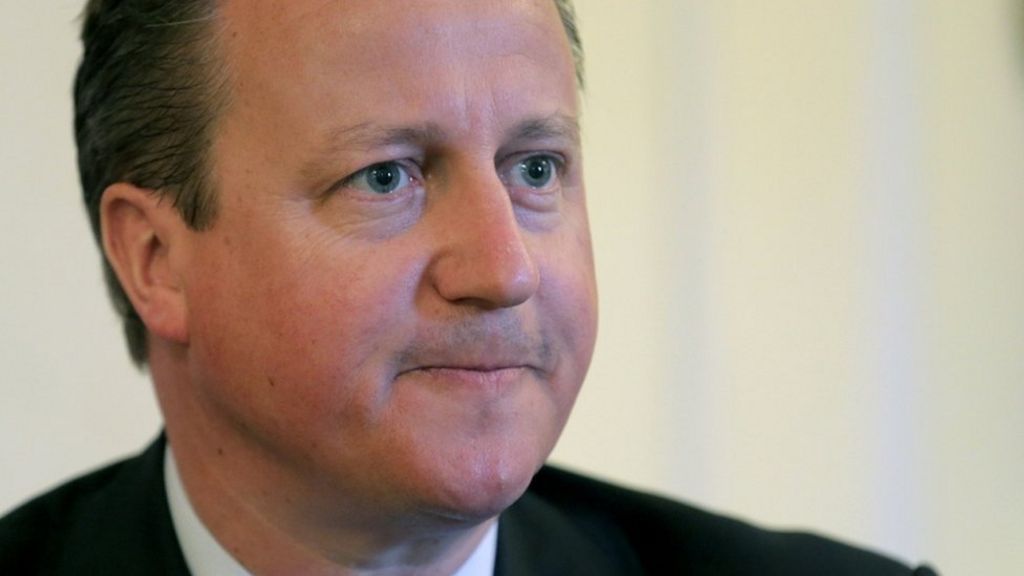 The PM has been urged to crack down on offshore tax havens, after a huge data leak exposed efforts by international figures to hide assets abroad.
Eleven million documents were leaked from one of the world's most secretive companies, Panamanian law firm Mossack Fonseca.
The firm says it has operated beyond reproach for 40 years and has never been charged with criminal wrong-doing.
Shadow chancellor John McDonnell said "real action" on tax evasion was vital.
Although using offshore companies is not illegal, the disclosures have intensified calls for international reform of the way tax havens are able to operate amid claims of large-scale money laundering.
'Private matter'
The UK's tax authority, HM Revenue and Customs (HMRC), said information it had received on offshore companies was the subject of "intensive investigation".
Q&A: All you need to know about the leaked documentsPanama Papers reaction – latest
The documents show 12 current or former heads of state and at least 60 people linked to current or former world leaders in the data.
Among them, the files show Icelandic Prime Minister Sigmundur Gunnlaugson had an undeclared interest linked to his wife's wealth. They also reveal a suspected billion-dollar money laundering ring involving close associates of Russian President Vladimir Putin.
The prime minister's late father Ian was among those named in relation to investments set up by Mossack Fonseca.
But Downing Street would not comment on the tax affairs of Mr Cameron's father, and said the issue of whether the Cameron family still had funds in offshore investments was a "private matter".
The leak also revealed some of the cash from the 1983 Brink's Mat robbery was laundered using a company set up by Mossack Fonseca.
Panama Papers – tax havens of the rich and powerful exposedEleven million documents held by the Panama-based law firm Mossack Fonseca have been passed to German …read more
Source:: BBC UK