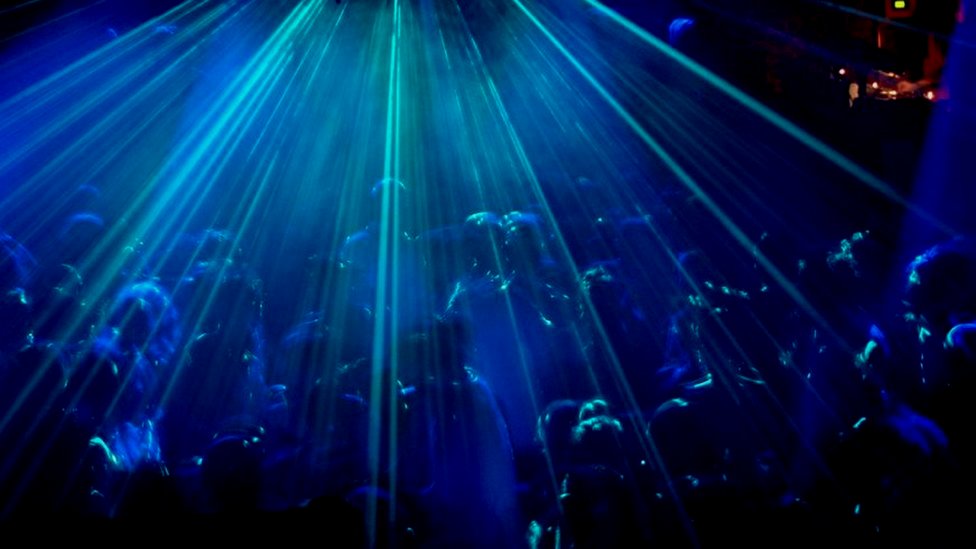 'Culture of drugs' at Fabric causes licence to be revoked
– BBC Newsbeat
]]> This site is optimised for modern web browsers, and does not fully support your version of Internet Explorer ';
$('.headerBar').prepend(notify);
}
By Daniel Rosney
Newsbeat reporter
One of the UK's most well-known nightclubs is to close permanently as its licence is revoked.
The decision to shut down Fabric was made by Islington Council in north London, which described a "culture of drugs" at the venue.
The club was closed temporarily earlier this year after the deaths of two teenagers.
The Metropolitan Police claimed keeping Fabric open would cause further drug-related deaths.
Fabric co-founder Cameron Leslie said he was "gutted" at the decision.
It has been criticised by several DJs and artists who have performed at the venue in the past.
Thank you for all the amazing memories @fabriclondon – I'll never forget what you meant to me & many like me pic.twitter.com/rBaXn7nuJs

— mistajam (@mistajam) September 7, 2016
Thank you @fabriclondon ❤️ so sad about the prehistoric decision making made by people who run our society yet are so disconnected from it

— MONKI (@monki_dj) September 7, 2016
A 28-day licence suspension was already in place at Fabric following the death of an 18-year-old last month.
It sparked an online petition with 150,000 signatures and DJs like Annie Mac tweeting their support.
Image caption Fabric is in Farringdon in central London
A sub-committee at Islington council listened to more than five hours of material on Tuesday night and deliberated for an hour.
"Searches at the venue were inadequate," the committee chair commented. "Deaths at the club involved people who were very young."
In its report, the council said: "The extent of the drug use was such that security and staff would have or should have been able to observe not only the use of drugs but also the effect of drug use on a large number of patrons."
Over the past four years there have been six deaths in relation to Fabric, five of those were people under 25.
The decision is expected to have a huge implication on the London nightlife scene, as well as other cities across the UK.
Source:: BBC Entertainment