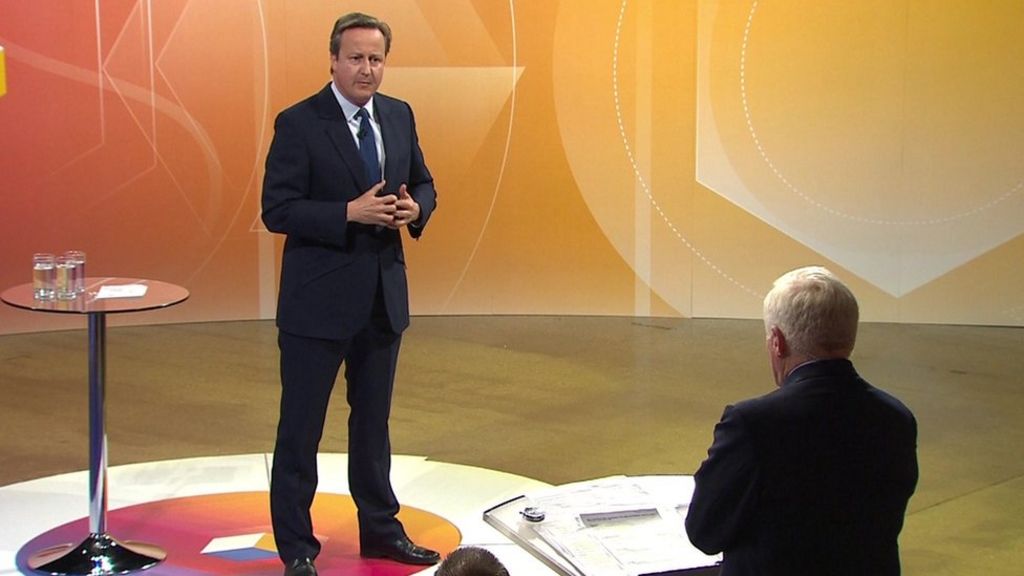 Prime Minister David Cameron is facing questions from a studio audience on his bid to keep the UK in the EU.
The special edition of Question Time is being hosted by David Dimbleby in Milton Keynes.
Justice Secretary Michael Gove, who wants to leave the EU, faced the same 45-minute format of questioning on Wednesday night.
The referendum on whether the UK should stay in the EU or leave takes place on Thursday.
Mr Cameron and the government are campaigning for a vote to remain, although ministers such as Mr Gove who want to leave have been granted permission to campaign for the other side.
The PM has refused to take part in a debate against other senior Conservatives.
Opinion polls suggest Thursday's vote will be close, with campaigning under way again after it was suspended following the death of Labour MP Jo Cox.
In light of Mrs Cox's death, Mr Cameron may face questions about the tone of the EU debate from the Question Time audience – and he is likely to be grilled about his fresh warnings about the economic impact of Brexit, as well as his views on immigration.
Earlier he used a Sunday Telegraph article to warn voters there would be "no turning back" if Britain voted to leave on Thursday and it could lead to "debilitating" economic uncertainty for up to a decade.
Leave campaigners say the UK could thrive outside the EU and have labelled the PM's arguments "project fear" following repeated warnings about the consequences of a Brexit.
EU Special: The Case for Remain is on BBC One at 18:45 BST. You can watch and follow the action on the EU referendum live page and join the debate on Twitter using #bbcqt.
Let's block ads! (Why?)
Source:: BBC UK