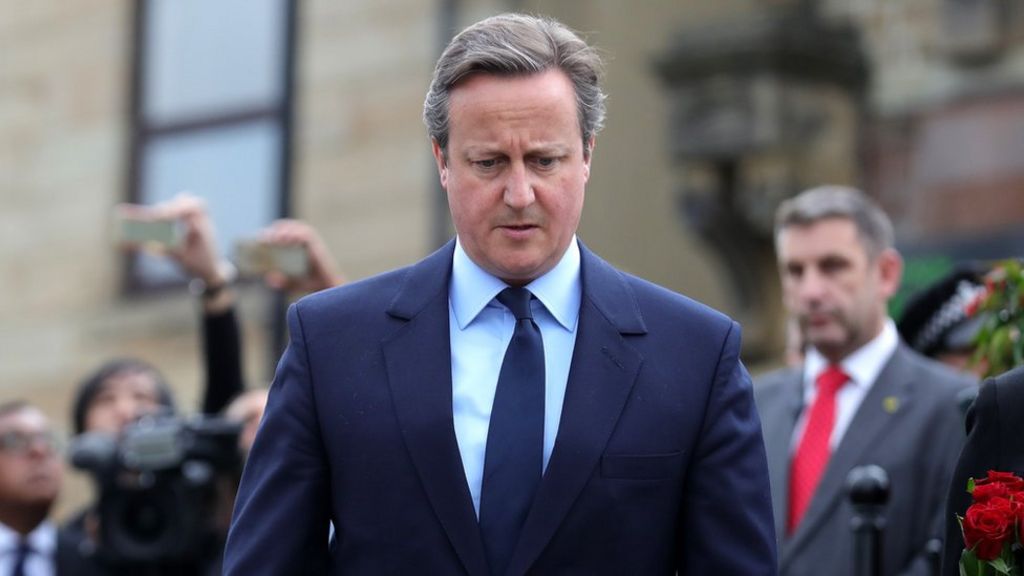 The UK faces an "existential choice" in the EU referendum from which there would be "no turning back", Prime Minister David Cameron has said.
Mr Cameron said choosing to leave the EU in Thursday's vote would be a "big mistake" and lead to "debilitating uncertainty" for up to a decade.
However Michael Gove told the Sunday Telegraph the UK could become a "progressive beacon" by leaving the EU.
The Leave campaigner urged people to "vote for democracy".
The appeals come as the Remain and Leave sides resumed their campaigns after suspending them for three days as a mark of respect to Labour MP Jo Cox, who was killed after being shot and stabbed on Thursday in Birstall, West Yorkshire.
Mr Cameron said Thursday's vote was the "ultimate democracy" and represented what Mrs Cox, 41, had stood for.
'Watershed moment'
Writing in the Sunday Telegraph, Mr Cameron, who is campaigning for Remain, said Mrs Cox had "embodied Britain at her best – a country that is decent and compassionate".
The "irreversible" referendum was a "watershed moment" for the UK and a question "about the kind of country we want to be", he said.
"Are we going to choose Nigel Farage's vision – one which takes Britain backwards; divides rather than unites; and questions the motives of anyone who takes a different view," Mr Cameron wrote.
"Or will we, instead, choose the tolerant, liberal Britain; a country that doesn't blame its problems on other groups of people; one that doesn't pine for the past, but looks to the future with hope, optimism and confidence? I think the answer will determine what our country feels like for a very long time."
Trade and economy
The debate
About half of UK overseas trade is conducted with the EU
The EU single market allows the free movement of goods, services, capital and workers
…read more
Source:: BBC UK