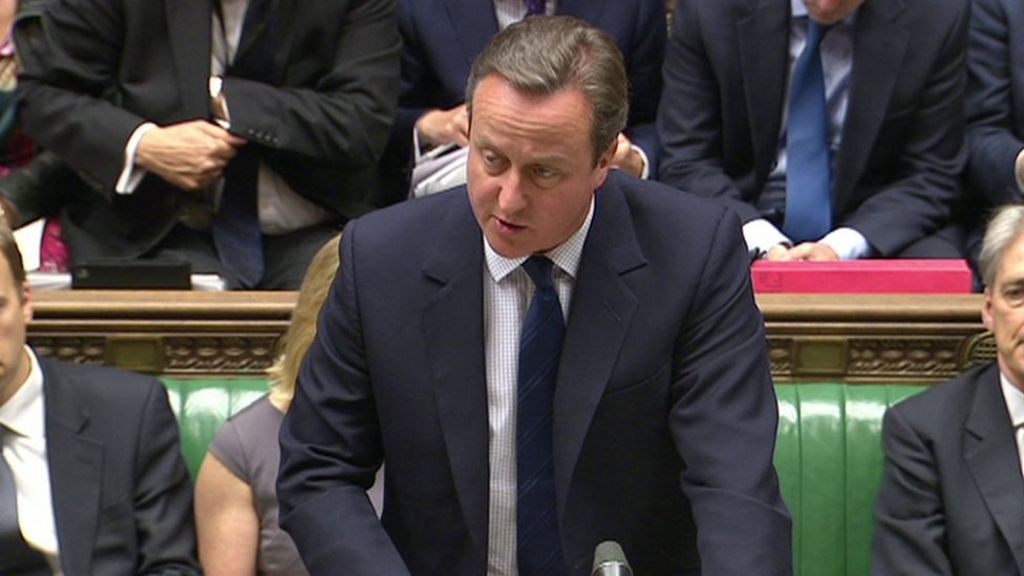 Prime Minister David Cameron has told Jeremy Corbyn to resign as Labour leader, claiming it is not in the national interest for him to continue.
During Prime Minister's Questions, the PM criticised Mr Corbyn's efforts during the EU referendum, telling him: "For heaven's sake man, go."
A challenge to Mr Corbyn's Labour leadership is expected following a no-confidence vote by MPs.
The Labour leader says quitting would betray all the members that back him.
Live: PMQs reaction and Cameron's EU statement
The rules for Labour leadership elections
The UK's vote to leave the European Union has been the trigger for Labour MPs to turn on Mr Corbyn's leadership and has also sparked a Conservative leadership contest, with Mr Cameron to quit after finishing on the losing side.
The PM said Mr Corbyn should "reflect on" his role in the campaign, adding: "He said he put his back into it, I would hate to see him when he wasn't trying."
Mr Corbyn, who like Mr Cameron had called for a Remain vote, pressed the PM on the economic uncertainty in the aftermath of the Brexit vote, asking for reassurances about investment and calling for the government to relax its fiscal rules.
He also raised the reported rise in racist abuse following the vote to leave, calling for extra resources for communities targeted.
Mr Cameron condemned the attacks, pledging to "drive this appalling hate crime out of our country".
Source:: BBC UK