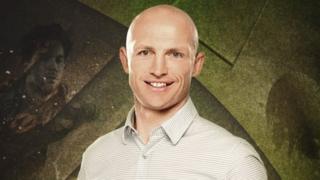 Image caption
Matt Dawson has backed a campaign calling for all children to be vaccinated against meningitis B
Former rugby international Matt Dawson has revealed his family went though "two weeks of hell" as his two-year-old son battled meningitis B.
Sam Dawson underwent treatment at Great Ormond Street Hospital.
The ex-London Wasp player said he decided to speak out after a petition calling for all children to be vaccinated gained 400,000 signatures.
The campaign was started after two-year-old Faye Burdett died from the virus on Valentines Day.
Image copyright
Twitter/Matt Dawson
Image caption
Matt Dawson published a series of pictures on his Twitter account showing his son Sam fighting meningitis B
In a series of …read more
Source:: BBC world news feed