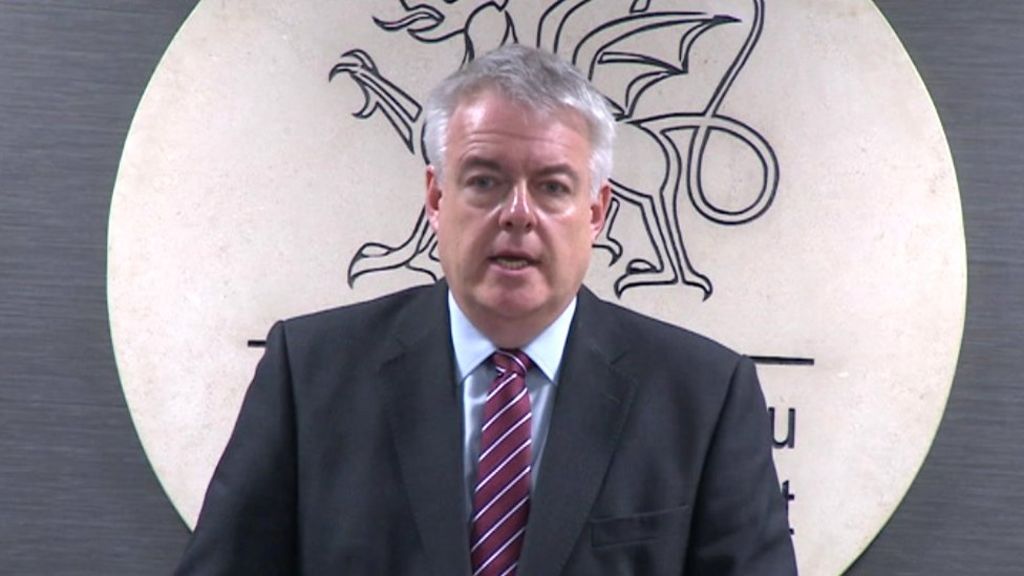 Carwyn Jones is set to be re-elected first minister after Labour and Plaid Cymru AMs backed a deal to end the week-long deadlock over the post.
The two parties agreed to back a minority Labour Welsh Government following group meetings on Tuesday.
They said it followed "constructive and positive talks" about "shared priorities for the coming assembly, and future working arrangements".
The assembly will reconvene on Wednesday to elect a first minister.
"We are pleased to confirm that the Welsh Labour and Plaid Cymru groups have today contacted the Presiding Officer in order to recall the Assembly tomorrow, and proceed with the nomination procedure for First Minister," the parties said in a joint statement on Tuesday, entitled Moving Wales Forward.
"This will allow the successful nomination of Carwyn Jones as First Minister, and the establishment of a Labour Minority Administration.
"This follows constructive and positive talks about the parties' shared priorities for the coming Assembly, and future working arrangements.
"The First Minister will set out tomorrow the next Government's intentions for the first 100 days, including a commitment to prioritise those areas that enjoy support from across most of the Assembly."
Senior figures from Labour and Plaid Cymru held two days of talks after a Senedd vote was tied 29-29 last Wednesday on whether Mr Jones or Plaid leader Leanne Wood should be first minister.
UKIP and the Welsh Conservatives had backed Ms Wood, while Liberal Democrat AM Kirsty Williams supported Mr Jones.
The tied vote came after Labour fell short of a majority at the 5 May election, leaving it in need of opposition support to govern.
A UKIP spokesman said the party's seven-member group would put forward a candidate for first minister when the assembly reconvened.
Let's block ads! (Why?)
Source:: BBC UK