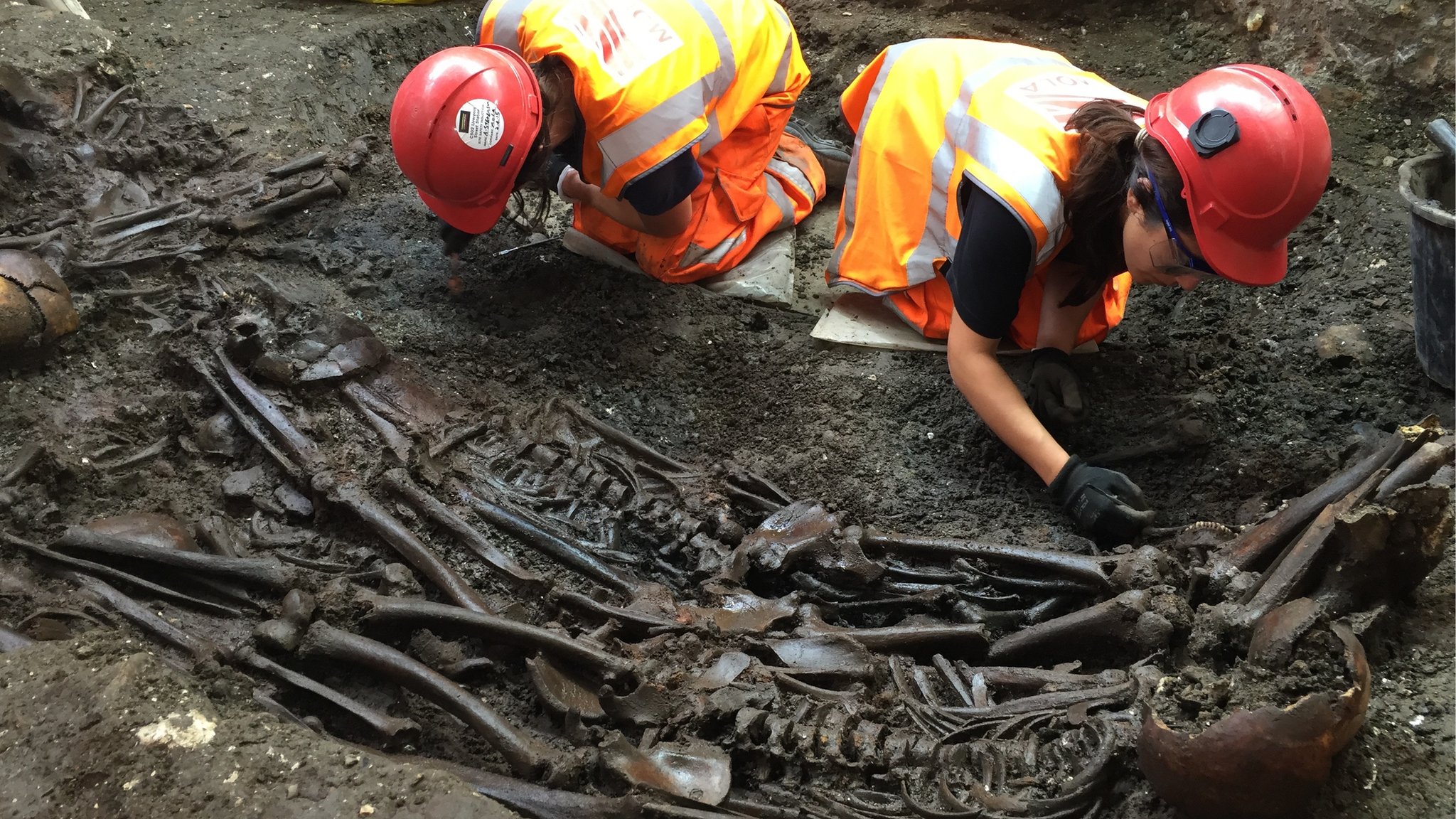 DNA testing has for the first time confirmed the identity of the bacteria behind London's Great Plague.
The plague of 1665-1666 was the last major outbreak of bubonic plague in Britain, killing nearly a quarter of London's population.
It's taken a year to confirm initial findings from a suspected Great Plague burial pit during excavation work on the Crossrail site at Liverpool Street.
About 3,500 burials have been uncovered during excavation of the site.
Daniel Defoe's 18th century account of the catastrophic event in A Journal of the Plague Year described the gruesome fate of Londoners.
"The plague, as I suppose all distempers do, operated in a different manner on differing constitutions; some were immediately overwhelmed with it, and it came to violent fevers, vomitings, insufferable headaches, pains in the back, and so up to ravings and ragings with those pains," Defoe wrote.
"Others with swellings and tumours in the neck or groin, or armpits, which till they could be broke put them into insufferable agonies and torment; while others, as I have observed, were silently infected."
Evidence of the pathogen had eluded archaeologists but seemed tantalisingly close when a suspected mass grave was discovered last year during a Crossrail dig at the Bedlam burial ground, also known as the New Churchyard, in East London.
Alison Telfer from Museum of London Archaeology (Mola) showed me around the area planned for one of the downward escalators going into the future Broadgate ticket hall at Liverpool Street.
"We've found about three-and-a-half thousand burials on this site," she told the BBC's Today programme.
"We've been working here for the last five-and-half-years on and off and we're hoping we'll be able to get positive identification of the plague on a number of the individuals.
"Because of the position of the skeletons, they'd obviously been laid in coffins & put in very …read more
Source:: BBC world news feed