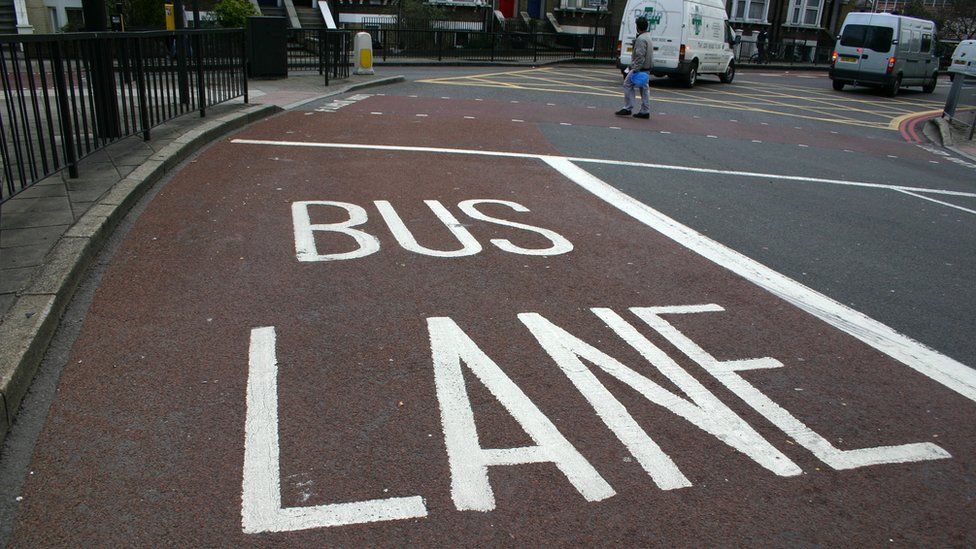 Bus lane fines cause most complaints says AA
14 September 2015
From the section UK
comments
Fines for misusing bus lanes are overtaking parking tickets as the main cause of complaints from drivers, according to the AA.
The motoring group said thousands of drivers were being "entrapped" by worn road markings and poor signage.
A junction in Lambeth, south London generated the highest number of fines, totalling over £6m, the AA claimed.
The Local Government Association said strict guidelines were already in place and drivers could appeal against fines.
The number one complaint was drivers wanting to turn left who inadvertently merge into the bus lane early for safety reasons and are then caught on camera in the bus lane before they are allowed to be, the AA said.
It also received complaints from drivers pulling over to allow emergency vehicles to pass receiving tickets.
Fines go to the local authority and can be up to £130 in London – and up to £70 elsewhere in the country – with the sum halved for early payment.
'Lucrative rat traps'
Edmund King, AA president, said: "Whilst we support the use of bus lanes in the right places, functioning at the right times, we are totally opposed …read more
Source:: BBC UK