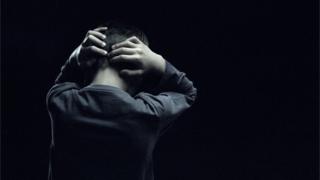 Drugs gangs recruiting nine-year-olds, research suggests
13 January 2016
From the section UK
Image copyright
Science Photo Library
Children as young as nine are being drawn into gangs, often to deliver or store drugs, new research published by the Home Office suggests.
Schoolchildren, recruited with offers of trainers or tracksuits, are set drug selling targets, and punished if they are not met, researchers were told.
The study also suggested that the sexual exploitation of women and girls in gangs is becoming more prevalent.
The government is extending its programme to tackle gang exploitation.
For the study, researchers interviewed staff from the police, probation service, local authorities and health services in 33 areas around England and Wales to find out how the nature of gangs, and their perception, is changing.
They also spoke to current and ex-gang members.
Revenge against rivals
One interviewee said: "The method of recruitment is to target young, easily influenced youths as young as 12-years-old from local schools and the surrounding …read more
Source:: BBC UK