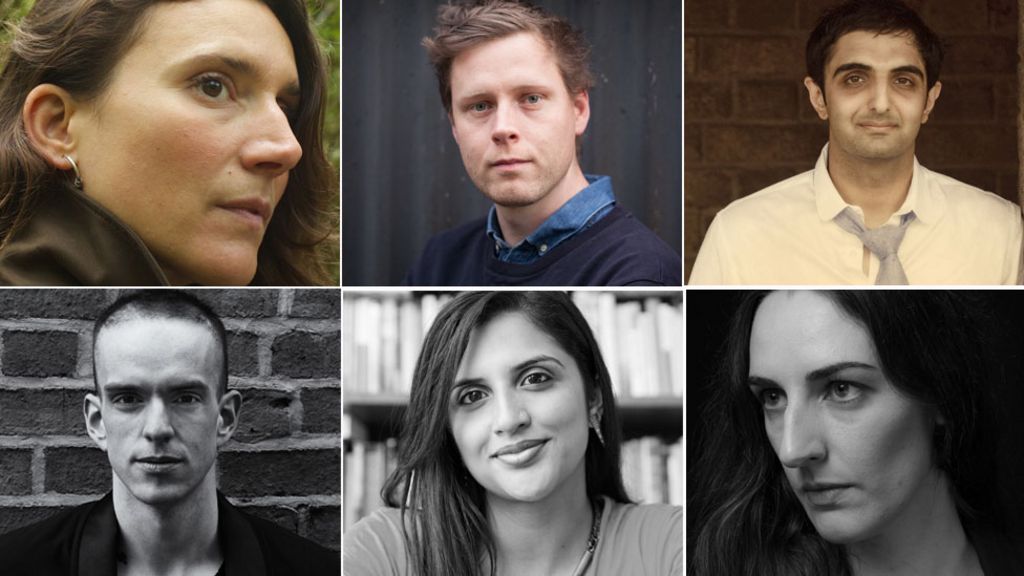 The shortlist for the £30,000 Dylan Thomas Prize for young writers has been unveiled.
The list includes five from the UK and one American author, Tania James, for her novel The Tusk that Did the Damage.
Poet Andrew McMillan's Physical won The Guardian First Book Award last year.
The Swansea University-backed award will go to the best published literary work in English, written by an author aged 39 or under.
Chair of the judges Prof Dai Smith called the works "eye-catching, eclectic and totally energising".
The shortlisted writers are:
Claire-Louise Bennett (Wiltshire), Pond – a debut collection of 20 short stories featuring the same female character.
Tania James (Washington, USA), The Tusk that Did the Damage – set in India, where she once lived, a novel told through the voice of an elephant, a poacher and a film-maker.
Frances Leviston (Edinburgh), Disinformation – poet following up her award-winning debut collection.
Andrew McMillan (Manchester), Physical – the son of poet and broadcaster Ian McMillan, published his debut collection last year and is a lecturer in creative writing in Liverpool and co-founder of the literary magazine Cake.
Max Porter (London), Grief is the Thing with Feathers – works in publishing, a novella about a family's loss of their mother.
Sunjeev Sahota (Sheffield), The Year of the Runaways – Indian migrant workers living in Sheffield, shortlisted for the 2015 Man Booker Prize.
A set of short stories set in Caerphilly by locally-born writer Thomas Morris was on the long list but did not make the final cut.
The winner will be announced at a gala ceremony at Swansea University, which sponsors the prize, on International Dylan Thomas Day, 14 May.
Source:: BBC Entertainment