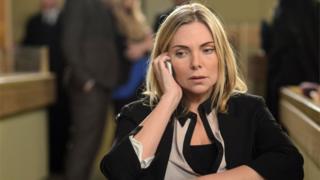 EastEnders' Samantha Womack stalker given suspended sentence
21 December 2015
From the section Beds, Herts & Bucks
Image caption
Samantha Womack said the stalking had a "massive impact" on her life
A stalker found outside the home of EastEnders star Samantha Womack has avoided being sent to prison.
Peter Rombough, 22, from Ditchingham, Norfolk, admitted travelling 93 miles to stalk Mrs Womack at her home in Bedfordshire twice last year.
He was handed an eight-week prison sentence, suspended for 12 months, at Great Yarmouth Magistrates' Court.
In a statement read out to the court, Mrs Womack said the events had left her feeling scared in her own home.
She added: "These events have had a massive impact.
"I can't stop thinking about it. He's a total stranger, but I'm concerned about his well-being and do hope he is okay and needs to seek some help."
Source:: BBC world news feed