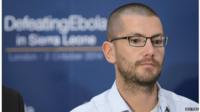 9 December 2014

From the section

Music
William Pooley, the British nurse who survived Ebola, has described the Band Aid 30 single as "cringeworthy" and "a bit much".
He said he heard the first half of the song on his way into work in Sierra Leone where he is treating Ebola sufferers at an isolation unit.
Mr Pooley noted the track was "definitely being talked about here among my colleagues".
"It's Africa, not another planet," Mr Pooley told the Radio Times magazine.
"Stuff about Do They Know It's Christmas? It's just like, actually people live normal lives here and do normal things."
"That sort of cultural ignorance is a bit cringeworthy. There's a lyric about 'death in every tear,' it's just a bit much."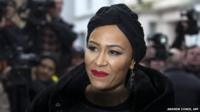 Emeli Sande, who sings on Band Aid 30, has also said the lyrics need changing, and the song has been criticised by Lily Allen and Fuse ODG, who pulled out of taking part in the recording.
Speaking before Mr Pooley's comments on Monday, Bob Geldof, who re-wrote the lyrics to Band Aid 30 with Midge Ure, said he didn't care about criticism of the song.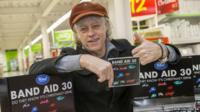 Geldof went on to say everyone has the right to be offended but he welcomed the debate about West Africa that has surrounded the new lyrics, adding "it's a pop song, it's not a doctoral thesis".
William Pooley, who comes from Eyke in Suffolk, was asked if he had a message from where he was working in Sierra Leone, to people back home in the UK.
"I would say that it's a good idea to read as much as you can about what's going on in West Africa," he said.
"And if you feel so inclined then donate some money to one of the charities, like King's, that are working out here, directly caring for Ebola patients."
As for his own Christmas this year, William Pooley said he would have a meal and "a few beers" at the end of his hospital shift in Freetown.
He still doesn't consider himself a …read more
Source:: BBC Entertainment